Gardens have their drawbacks, Leopold Bloom was thinking as he set off to wander around Dublin in Ulysses. Allow us to respectfully demur.
We're confident you'll side with us after spending a week in Ireland, where we'll visit mossy modern gardens and garages gone green. (Plus, Kendra's come up with 10 garden design ideas to steal from Ireland immediately.) Join us: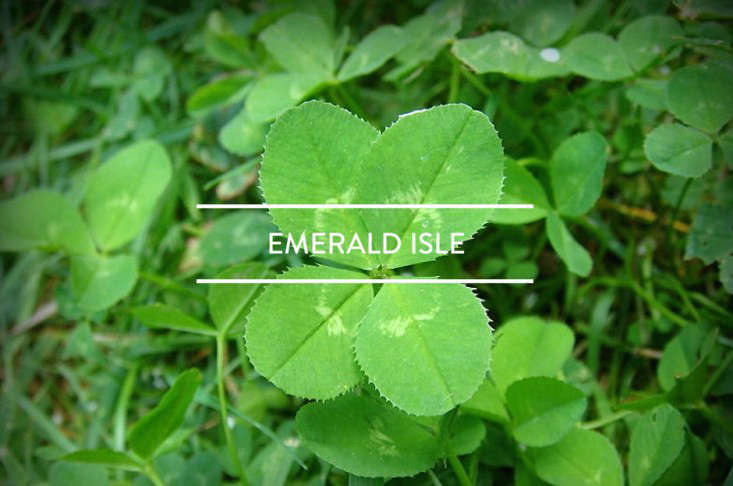 Above: We're in the clover this week. See more at Fields of Green: 5 Favorite Lawn Substitutes.
Monday
In this week's installment of our Gardenista 100 guide to the best furniture and outdoor accessories of 2015, we've rounded up our favorite last-a-lifetime teak dining tables: round, square, farmhouse, and trestle styles.
Tuesday
Wednesday
Thursday
Friday
On Remodelista, Julie and her team have the DIY bug. Join them for Weekend Projects all week long.
(Visited 1 times, 1 visits today)