After more than 10 years of living with a shared rooftop garden in lower Manhattan, designer Julie Weiss decided to let the plants win.
"I love the wild, overgrown feel," says Weiss, who was Vanity Fair's art director from 2004 to 2014. "It's a contrast to the city."
Weiss, an LA native, lets the garden take on a life of its own. Wavy grasses and lavender look billowy and soft against the city backdrop, with all those sharp right angles on the Woolworth Building and the Brooklyn Bridge in the distance.
During an early autumn visit, we enjoyed the panoramic views that stretch to both the Hudson and East rivers:
Photography by Nicole Franzen for Gardenista.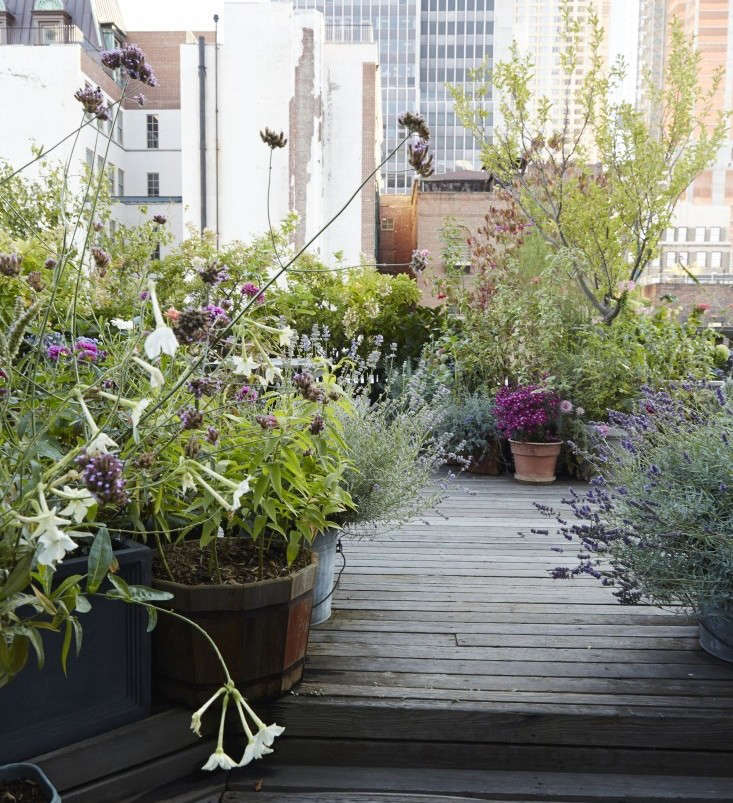 N.B.: This post is an update; it was first published October 2015.
For more on rooftop gardens, see:
(Visited 801 times, 3 visits today)