Edible gardens are good for everyone. When we grow food, it tastes better, our bodies are healthier, and the planet thanks us for sustaining it in our own small way.
No matter where you live, you can grow food. (Parsley on a windowsill qualifies.) Use our curated design guide, Edible Gardens 101, to learn everything you need to know about our favorite vegetables, fruits, and herbs. Whether you're designing a potager from scratch or planting a single cherry tomato bush to a landscape, our editors can help. We've grown food in apartments, in Brooklyn backyards, in salty air by the sea, in our driveways, and in balcony pots on wheels (so we can chase the sun).
Edible Gardens 101 is part of our Garden Design 101 section, offering design tips and practical advice on Hardscape 101 topics as well as growing guides for Trees, Perennials, Vines & Climbers, Tropical Plants, Shrubs, Succulents & Cacti, Bulbs & Tubers, Annuals, Grasses, and Houseplants.
Here's a glimpse of what you'll find in our Edible Gardens 101 guide:
Container Gardens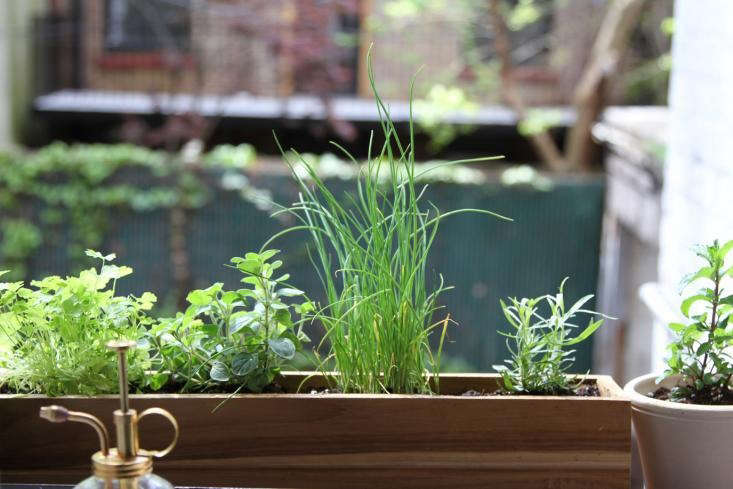 Plant the seeds indoors or out (no experience necessary), and then prepare to marvel at the first tiny, brave leaves that break through the surface of the soil. They'll be your friends forever, or at least until you snip them for salad. For more, see 10 Easy Pieces: Container Garden Kits and Small-Space Living: Countertop Herb Gardens.
Starter Gardens
For more on starter gardens, see Required Reading: The Postage Stamp Garden,  10 Secrets for Growing an Urban Balcony Garden, and Plot 29: A Love Affair with the Land.
 Growing Guides: Vegetables
Use our Edibles guides for care and growing tips (including how to start seeds) for vegetables such as lettuces, broccoli, peas, carrots, kale, broccoli, parsnips, and pole beans.
Biodynamic Gardens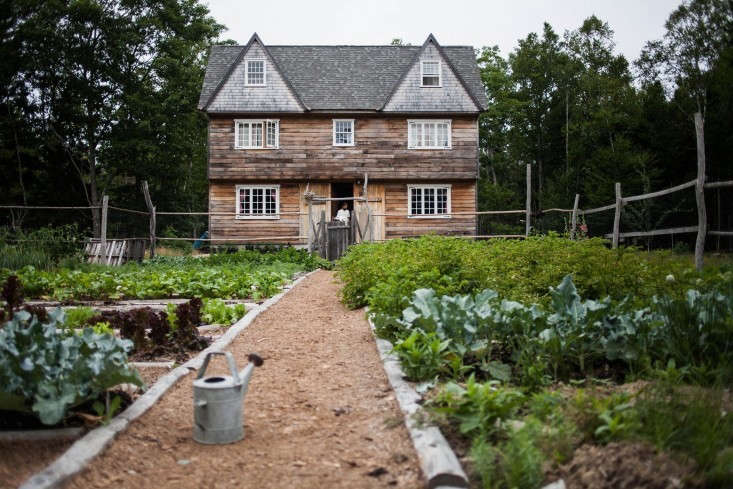 "Biodynamic agriculture, one of the earliest concepts of organic farming, was the idea of Austrian social reformer Rudolf Steiner, whose life spanned the late 19th and early 20th century," writes Kendra. "He saw nature as a self-contained entity. Look after it and it will look after you." For more, see The Best Vegetables You'll Ever Taste and A Landscape of Sun and Stone at La Granja Ibiza.
Growing Guides: Fruits
Use our Edibles guides for care and growing tips for fruits such as raspberries, strawberries, apples, pears, persimmons, gooseberries, and figs.
Chefs' Gardens
See what some of our favorite chefs are growing to put on their menus (and where they're growing it): Greyfield Gardens: A Chef's Dream Garden on a Remote Island,  A Chef's Secret Roof Garden in San Francisco, The Kitchen Gardens at the Pig Hotel, and  At Home with Cookbook Author Mollie Katzen in Berkeley.
Growing Guides: Herbs
Our guide has growing and care tips for our favorite herbs, including chives, cilantro, parsley, rosemary, sage, sweet basil, and thyme.
Late Harvest Gardens
It's possible to grow food year-round in nearly any climate. For tips, see Secrets of Success: Winter Gardening from Seattle Urban Farm, Sow Now for Winter Salad, and Ask the Expert: Winter Garden Tips from Stone Barns Center.
N.B.: See more of our Garden Design 101 guides, including Perennials, Shrubs, Trees, Tropical Plants, Succulents, Annuals, and Houseplants.
Finally, learn how to successfully design and create an edible garden with our Hardscaping 101: Edible Gardens guide.
(Visited 177 times, 1 visits today)