One of life's chief pleasures is the simple act of plucking one's own herbs from a kitchen garden. For city folk without outdoor space, it can be easy to feel left out. But here's good news for urbanites not graced with an abundance of space: herbs–like New Yorkers–are happy to cram themselves into small spaces.
Read on for step-by-step instructions for making a DIY countertop herb garden:
Photography by Erin Boyle for Gardenista.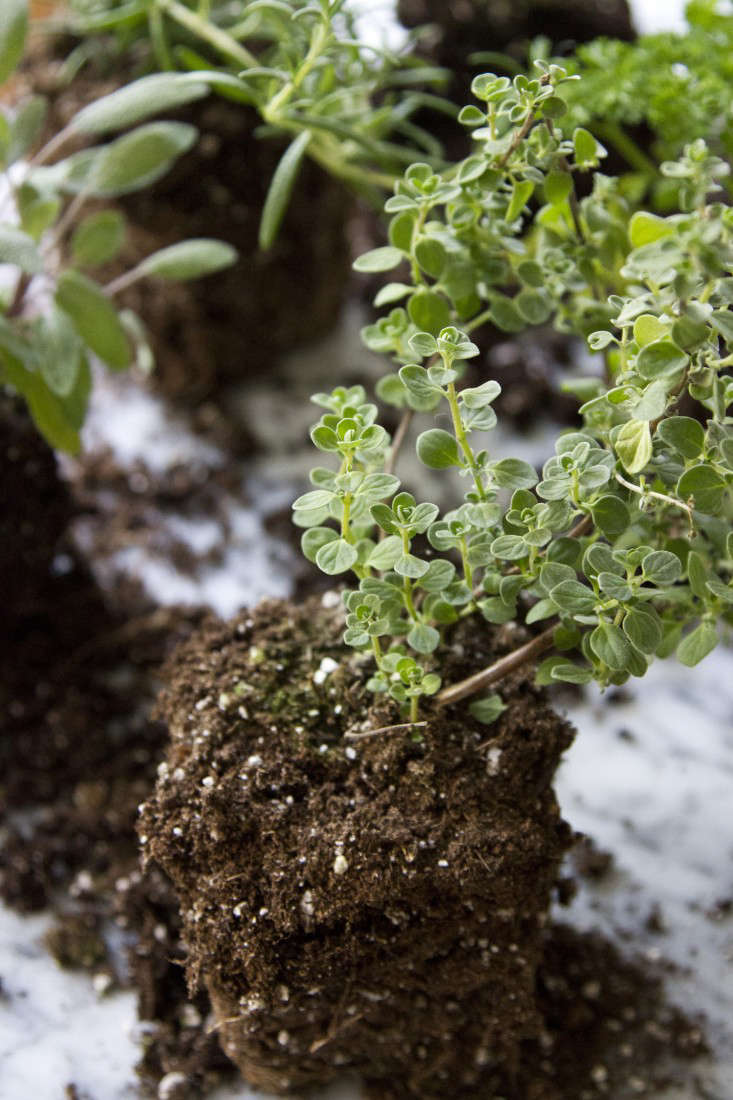 A pot of herbs like this one can live happily on a sunny kitchen counter or tabletop. When it's time to water it, place the entire pot in the kitchen sink; allow it to drain completely after soaking. It's not recommended to use a saucer or tray underneath the pot as herbs can rot relatively easily and won't want to sit in standing water.
See our archive of Herb posts for more culinary inpiration. Dreaming of a full-size garden? See our Kitchen Garden posts.
(Visited 770 times, 4 visits today)