October rolls around and pumpkin-spiced everything enters, from lattes to soups to candles. It's also the time when visions of hunkering down, cozying up, and preparing for the upcoming holidays happen. Outside, cooler temperatures marry with crisp air, clear blue skies, and warming wood-burning fireplaces. The landscape beautifully floods with autumnal colors and changes like a watercolor painting right before our eyes. The garden, thankfully, is still alive and awake even though it's slowing down too—and that's good news because fall is the new spring for planting in your garden.
1. Plant now. (Don't wait for spring.)
Most plants in the fall start to put their resources toward new root growth before they go dormant and they can do this because they're not battling drought and heat. And so it makes perfect sense to plant now because your new plants get a head start, and by this I mean they get two seasons of mild temperatures (fall and upcoming spring) before they need to contend with summer's warm temperatures. Plus, upcoming winter rains will help the new plant develop a robust root system, protect it against diseases and drought stress, and make it more resistant to grueling harsh winter winds and temperatures.
And here's another upside: If you get your major planting done now, you've simplified your future chores and can focus on pruning, weeding, and planting a few annuals to refresh containers and flower beds come spring. So plan to get your trees, hedges, hardy perennials, ground covers, and, especially, natives in the ground now.
2. Stock up on fall offerings.
Visit any local nursery now and you'll be offered a large assortment of autumn offerings, from cool season veggies, to annuals, to decorations for a festive holiday. Look out for violas, mums, Icelandic poppies, cyclamen, pansies, snapdragons, ornamental kale and, of course, stock.
3. Dig up and relocate plants.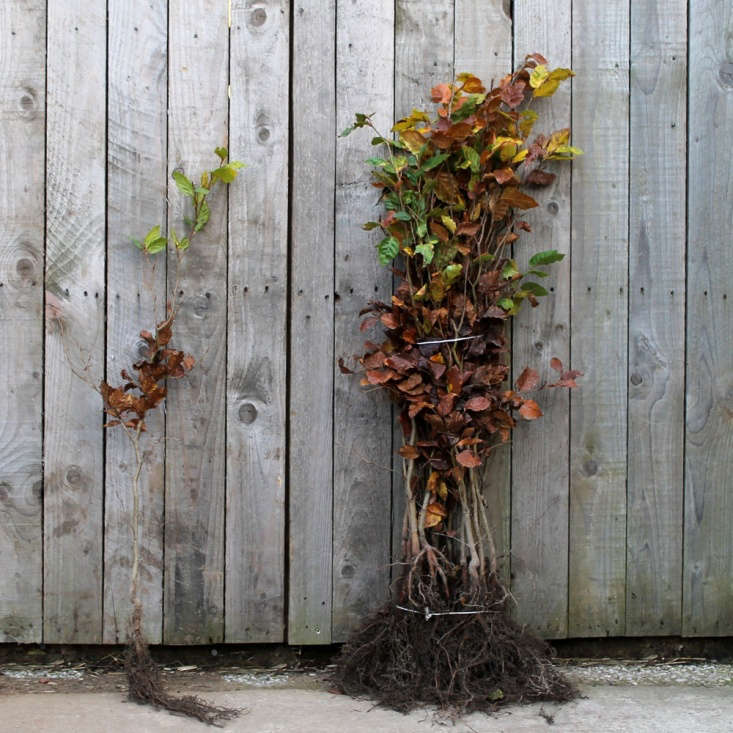 October is perfect for digging up and relocating any plants that have been visually bugging you all summer, because your moved plants will luckily experience less transplant shock. Also get ready to move your tender plants into your greenhouse to be protected from any damaging early frosts, and move citrus trees indoors to a frost-free and bright spot. Tip: reduce water to your citrus trees but don't neglect them completely.
4. Fine-tune the color of hydrangeas.
Now is the time to treat your hydrangeas with a soil acidifier to ensure that the blue ones stay blue. And for those pinkies? Feed them with agricultural lime instead to help them stay in the pink.
5. Plan for winter interest.
Plant ornamental grasses now to add hardy fall color to the garden and to create winter interest with the dried flower stalks and blades.
6. Prune berry bushes.
After the (sad) last harvest from your summer fruiting berries such as raspberries and boysenberries, cut back fruited canes to the ground and leave the green new ones for next year's crop. Remember to tie the new canes to a support wire or trellis system to avoid a future prickly tangled mess.
7. Force some blooms.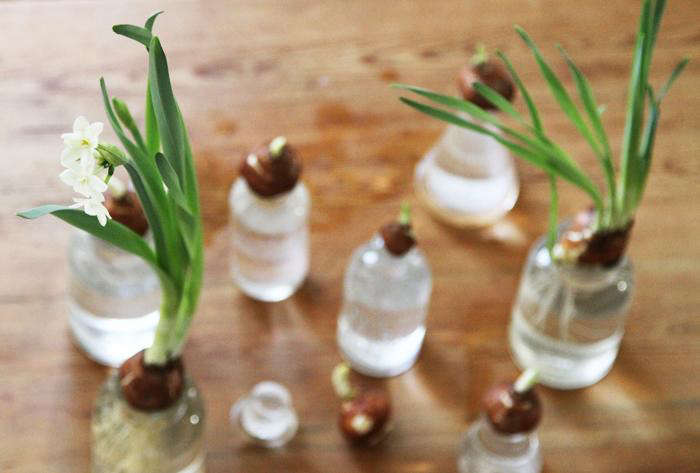 This year try forcing paper whites or amaryllis for any upcoming holiday festivities. This activity may sound complex but it is quite simple and can be a fun indoor experience to do with kids.
8. Cut back your roses.
Give thanks to your hardworking roses by pruning the climbing and rambling ones after they've finished gifting you with flowers. Also don't forget to attach stems to structures before winds can damage them. Last, clean up fallen rose leaves to hopefully prevent bacteria and diseases from over wintering.
N.B.: This post is an update; it was first published October 2019.
For more month-by-month chores, see:
(Visited 391 times, 1 visits today)