Screened-in porches are making a comeback, a trend we applaud. After years of dwindling popularity, porches are back on young homebuyers' lists of "Most Wanted" features, according to the National Association of Homebuilders. Among Millenials, a front porch is more prized than hardwood floors, a master bath with both a shower and tub, or a dining room.  And with good reason.
A screened-in porch is your summer living room. It's a neighborly space, inviting breezes and greetings from passersby. And it's an iconically American architectural feature. Before the 1860s, "there was no hint (or probably dream of) making a house flyproof," writes Russell Lynes in The Domesticated Americans. Then, during the Civil War a manufacturer of wire mesh sieves miscalculated demand; the surplus was repurposed and sold as window covering. By the 1880s, screened-in porches were a trend.
In support of the screened-in porch, we've rounded up 15 of our favorites from around the country, from Maine to Maui:
Featured photograph by Dustin Aksland and Eric Striffler, courtesy of Elizabeth Roberts, from Elizabeth Roberts at Home: The Architect's Own Beach House in Bellport, NY.
Bellport, New York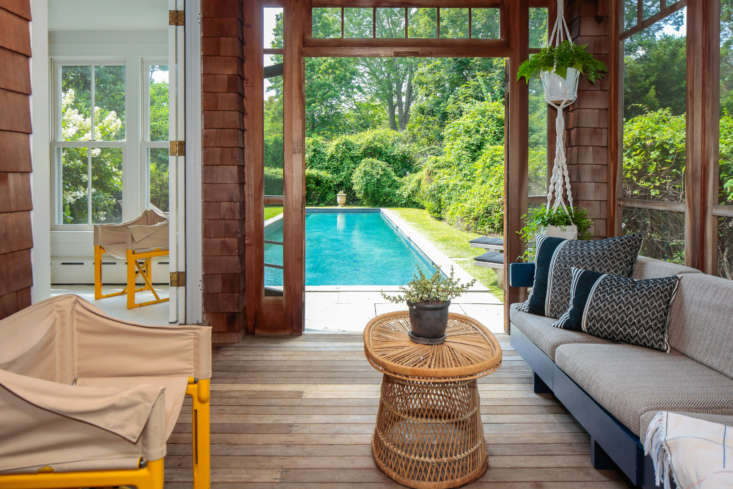 Charleston, South Carolina