Summer is all about porches. Here's a rustic, breeze-capturing screened pavilion from San Antonio, Texas-based Poteet Architects that caught our eye.
Photographs courtesy of Chris Cooper.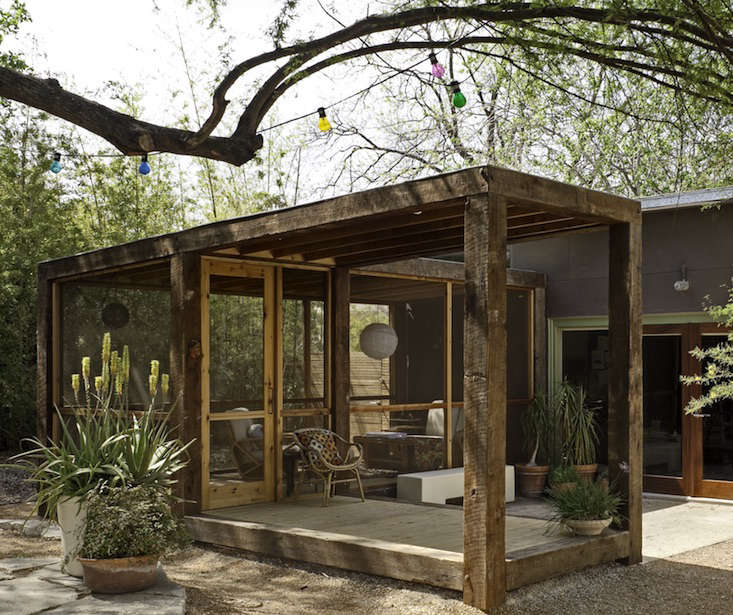 Above: The rough-hewn timber frame blends into the wooded landscape.
Above: A covered entry platform provides shade and protection from rain.
Above: The screened porch is outfitted with vintage cane furniture, a ricepaper lantern, and the requisite hunting trophies.
Above: The porch is a natural extension of the home.
For more porch ideas, check out A Bohemian Screened Porch in Texas and The Perfect Screened Porch.
(Visited 36 times, 1 visits today)