Purple has presence. It's the color of courage on a military medal awarded for a soldier's bravery. It was the color of power, on emperors' royal robes in ancient Rome.
And in the garden? Purple is the first color to draw the eye, focusing attention on its deep, rich warmth. Mix and match it with as many yellows, oranges, pinks, or whites as you want, but you'll still think that what you're looking at is a "purple palette."
What's surprising about purple is how little it takes for it to be the dominant color in a garden. What we've noticed lately: purple on its own. A single variety of flowering purple plant against a backdrop of green? Now that's a purple garden.
You can see what we mean with the examples below (including one exception that proves the rule), rounded up from our Gardenista archives. Here are nine purple palettes to add courage, power, and warmth to a garden.
New England Lupines
"Native wild lupine (Lupinus perennis) is in decline in New England (and no longer exists at all in Maine), which is particularly concerning because it is the primary or only food source for the caterpillars of many endangered butterflies, including the Karner Blue," writes Justine. Read more about efforts to propagate native species at Walk on the Wild Side: A New England Woodland Garden.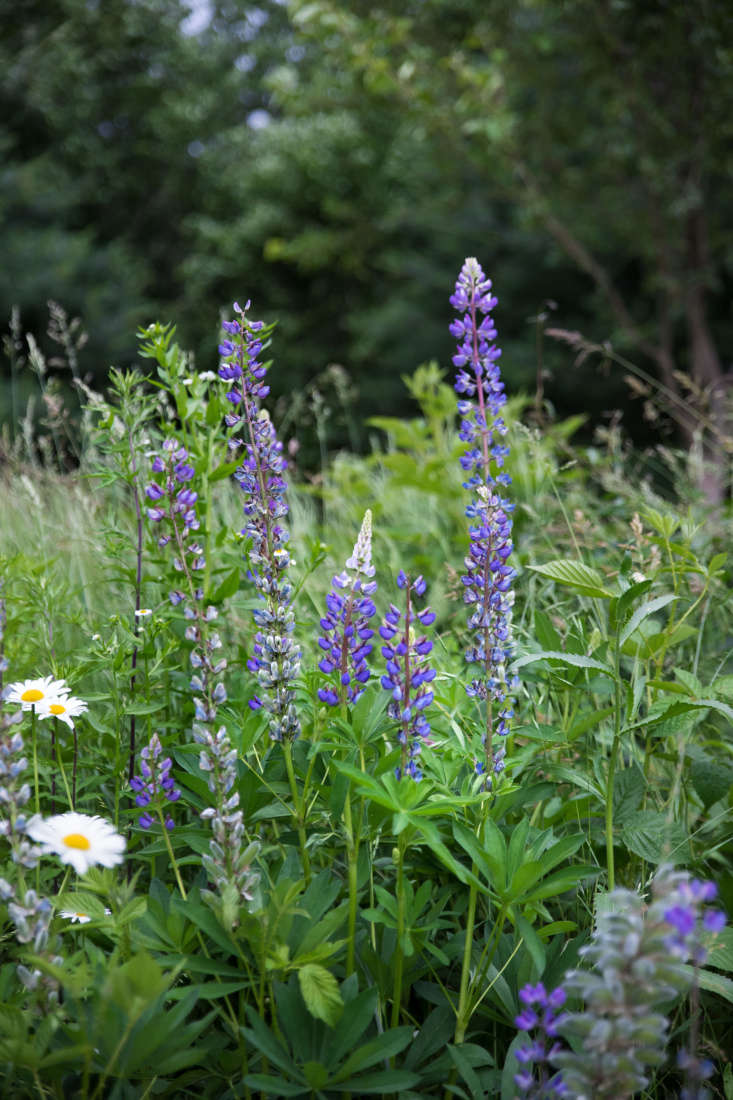 See more growing tips in Lupine: A Field Guide to Planting, Care & Design.
Flowering Chives
See more of the garden of this stylishly renovated apartment for sale in the small town of Saltsjö-Boo, Sweden, at For Sale in Sweden: A Scandi Modern Flat in a Lakeside Chalet on Remodelista.
Morning Glory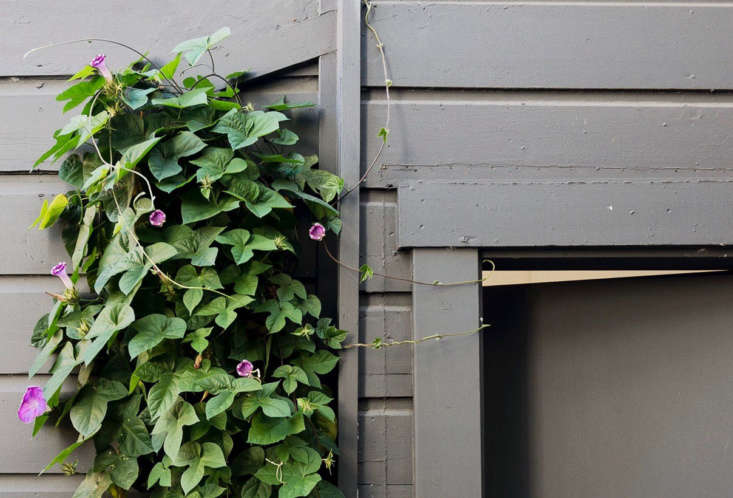 A purple flowering vine creates an element of high contrast against the moody backdrop of a facade painted gray or black (here the paint color is Benjamin Moore Day's End). See more of this garden in Cabin Porn Stars: At Home with Courtney and Zach Klein in San Francisco.
Fountain Grass
When landscaping with perennial grasses, don't overlook the colorful possibilities; most send up flowers. See more growing tips for growing Pennisetum in Fountain Grass: A Field Guide to Planting, Care & Design.
Russian Sage
See more of this garden in 
Rehab Diaries: The Resurrection of a Medieval Nobleman's Garden
.
Ombré Effect
See more of this garden in Landscape Architect Visit: Clamshell Alley on the Coast of Maine.
Salvia
Salvias come in many colors, including blue, lavender, and white, but for drama and emphasis in a garden it is difficult to overlook the deep purple of S. nemorosa 'Cardonna'. With only a few colorful spikes, it makes a major statement. See more of this garden in Before & After: A Modern Courtyard Garden for a Historic Home.
Allium
See more of this garden in Garden Visit: A Revolutionary Landscape in Concord, MA.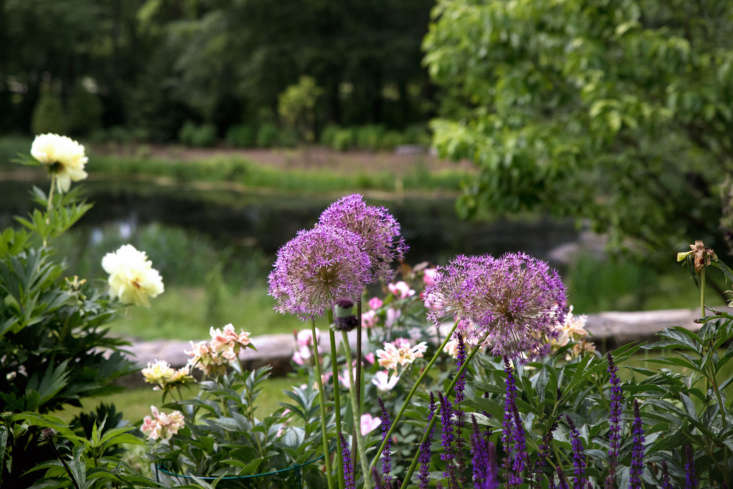 Aubretia
"Nicknamed rock cress, aubretia is a staple of old-fashioned gardens, planted in old-fashioned color combinations, where primary colors jostle for attention. Planted as a monoculture, it is an elegant thing," writes Kendra. Read more in Gardening 101: Aubretia.
N.B.: This post is an update; it was first published October 2018.
For more ideas for craggy bloomers, see Hardscaping 101: Ground Covers to Plant Between Pavers.
See our curated Perennials 101 guide for more purple flowers including Bugleweed, Lavender, Hellebores, and more. (We add new perennials to the guide every week.)