Purple has presence. It's the color of courage on a military medal awarded for a soldier's bravery. It was the color of power, on emperors' royal robes in ancient Rome.
And in the garden? Purple is the first color to draw the eye, focusing attention on its deep, rich warmth. Mix and match it with as many yellows, oranges, pinks, or whites as you want, but you'll still think that what you're looking at is a "purple palette."
What's surprising about purple is how little it takes for it to be the dominant color in a garden. What we've noticed lately: purple on its own. A single variety of flowering purple plant against a backdrop of green? Now that's a purple garden.
You can see what we mean with the examples below (including one exception that proves the rule), rounded up from our Gardenista archives. Here are nine purple palettes to add courage, power, and warmth to a garden.
New England Lupines
"Native wild lupine (Lupinus perennis) is in decline in New England (and no longer exists at all in Maine), which is particularly concerning because it is the primary or only food source for the caterpillars of many endangered butterflies, including the Karner Blue," writes Justine. Read more about efforts to propagate native species at Walk on the Wild Side: A New England Woodland Garden.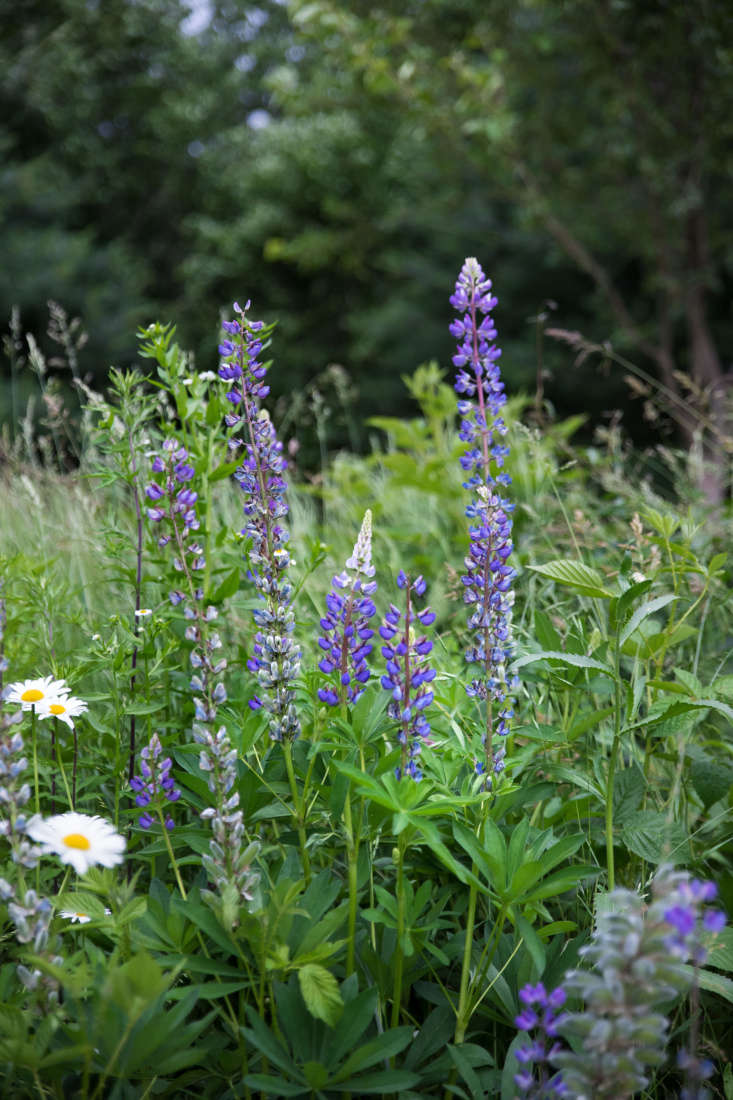 See more growing tips in Lupine: A Field Guide to Planting, Care & Design.