A new patio project can be daunting. If you're thinking of adding a patio to your backyard or garden, you probably have a few questions. To get some answers, we talked to landscape architect Bay Area–based Pete Pedersen, whose company, Pedersen Associates, has been based in Marin County since 1983 (and is a member of the Gardenista Architect and Designer Directory. Pete's had plenty of experience: He and his design team take on from 40 to 50 outdoor projects per year, most of them residential.
Here is everything you need to know about patios.
Patio vs. Terrace: Is there a difference?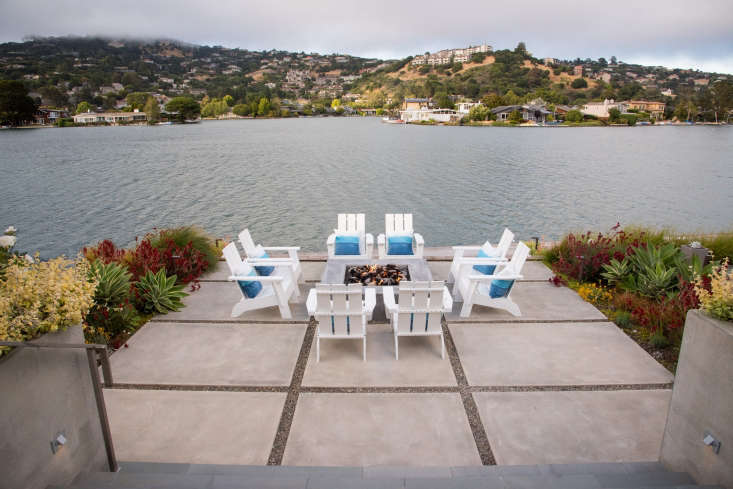 "People tend to use the two terms interchangeably," says Pedersen. "You might say that a terrace is slightly elevated, but for most people they're the same thing." Whatever name you give it, he says, "it's basically just a hard surface where you can put furniture without poking holes in the lawn and falling backwards."
Where is the best place to put a patio?
Obviously, if your lot is small there's not much to think about. But if you have space to play around with, you'll need careful consideration. A professional designer can help you find the best location for your patio, minimizing costs by selecting the flattest area, and maximizing the view (if you have one).
For ultimate convenience, your patio will be right next to your house in an area that's as private as possible. "Thoughtful siting will increase the use," says Pedersen. "Let's face it, people can be lazy. If you have to go down two flights of stairs to have your coffee, you're not going to do it."