For years we've admired the work of LA-based designer Pamela Shamshiri, a co-founder of the collective Commune, the design firm behind LA and Palm Springs' Ace hotels, and most recently of Studio Shamshiri, which she created with her brother, Ramin.
The Shamshiri siblings spent their early childhoods in Tehran before the Shah's fall from power prompted a move for the family (their father is Iranian and their mother is Italian) to California, where their father sold furniture. The journey across land and cultures infuses Pamela's work with a fearless mix-and-match quality. Drawing on both old and new influences, she imposes an instantly recognizable style—call it haute hippie luxe—on every project she tackles.
After restoring her Hollywood Hills home designed by modernist architect Rudolph Schindler, in the last two years Shamshiri has finished overhauling the garden as well. Join us for a closer look.
Photography by Nicki Sebastian, courtesy of Rip & Tan.
"I am very strict with my time. I leave every day at 5:30pm and work out on my way home. That way I enter the house having left the stress on the treadmill and ready to focus on the kids," she recently told Rip & Tan. "I also rarely work on the weekends. Of course, there are deadlines, but generally I prioritize my time with the kids over everything."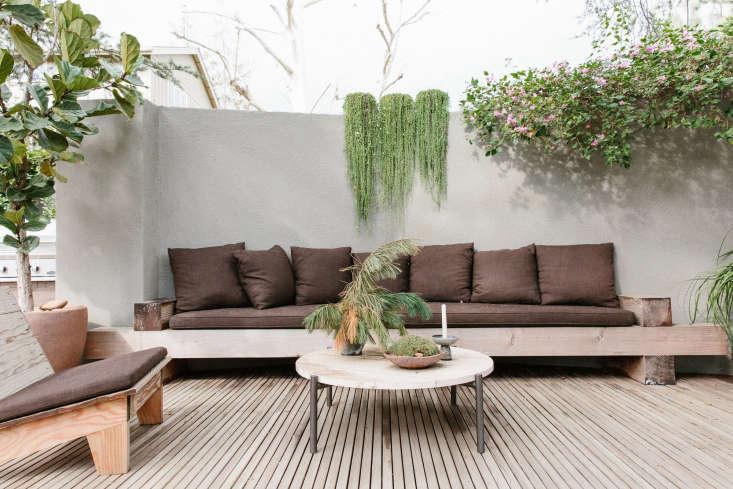 For more California garden, visits check out our posts:
(Visited 730 times, 5 visits today)