We learned this young: When the third little pig chose brick, he knew what he was doing. As a building material, brick has stood the test of time. It's hardworking, aesthetically versatile, easily maintained, and affordable. Although it's sometimes considered a formal look for a patio, that depends on the type of bricks, the color, the pattern, and the application.
Here's everything you need to know to design a brick patio:
What types of bricks are good for a patio?
Most bricks are composed of clay soil combined with lime and sand. Although red bricks are the most common, bricks come in many colors, including cream, grey, tan, buff, pink, brown, and black.
The color varies according to several factors: the relative proportion of lime, the color of the sand, and the temperature and duration of the firing. One strong attribute is that brick color doesn't fade with age or wear.
If you're looking for a weathered look and don't want to wait years to get it, you can buy tumbled bricks. Used bricks are another option–try searching under "building materials" on Craigslist. But don't buy unless you're assured that any residual mortar has been cleaned off. Whatever you choose, make sure they're bricks that will work well for a patio–they're not too porous, for example, or prone to flaking in freezing temperatures. If in doubt, check with a stonemason or stoneyard worker.
What are some patterns for laying a brick patio?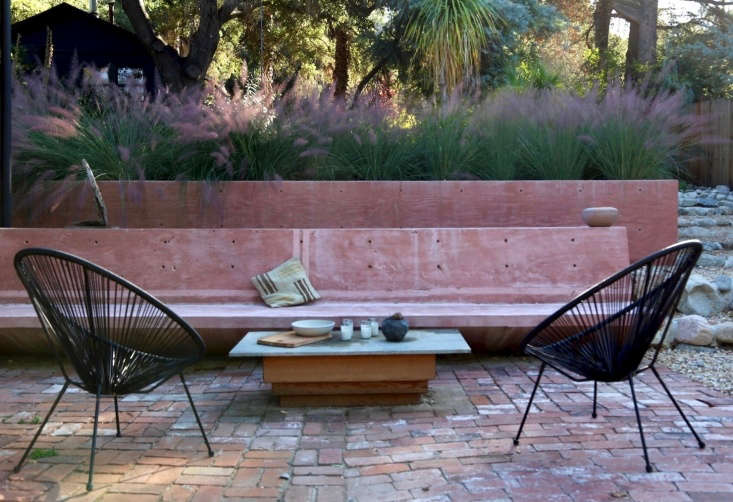 Your choice of pattern will be largely determined by how much space you have and how much money you want to invest. Here are the most common patterns, from the least expensive and labor-intensive to the most:
Running bond just means bricks laid in simple rows. Concentric squares or rectangles are variations on running bond; these are appealing if you have enough space to show them off. In smaller spaces, a concentric pattern can look busy.
Basketweave is a classic pattern that's slightly more labor-intensive than running bond. It comes in many variations. To make the pattern work, you'll need bricks that are twice as long as they are wide (plus any mortar joint). That also reduces the number of bricks that will need to be cut.
Herringbone is a timeless look that works well for both pathways and patios. A herringbone set at 45 degrees is somewhat more expensive because the bricks on the edges all need to be cut. Herringbone set at 90 degrees involves less cutting.
Should a brick patio be set in sand or mortar?
There are two schools of thought; the techniques achieve different looks. A sand-set patio is less expensive, flexible (which is good if you live in a frost-prone area), and easily repaired. However, it's likely to shift over time and get bumpy. The mortar-set patio is not flexible, but will remain flat in any climate. Also, the mortar discourages weeds and ants.
If you choose sand, make sure you look for a type of sand, gravel, or grit that won't shift too much, and will repel ants. If you choose mortar, ask your contractor not to make the mortar joints any wider than half an inch.
Choose sand-set if you love the look of moss between bricks. It is possible to get moss to grow between mortar-set bricks, but it won't do so as readily.
How do I care for a brick patio?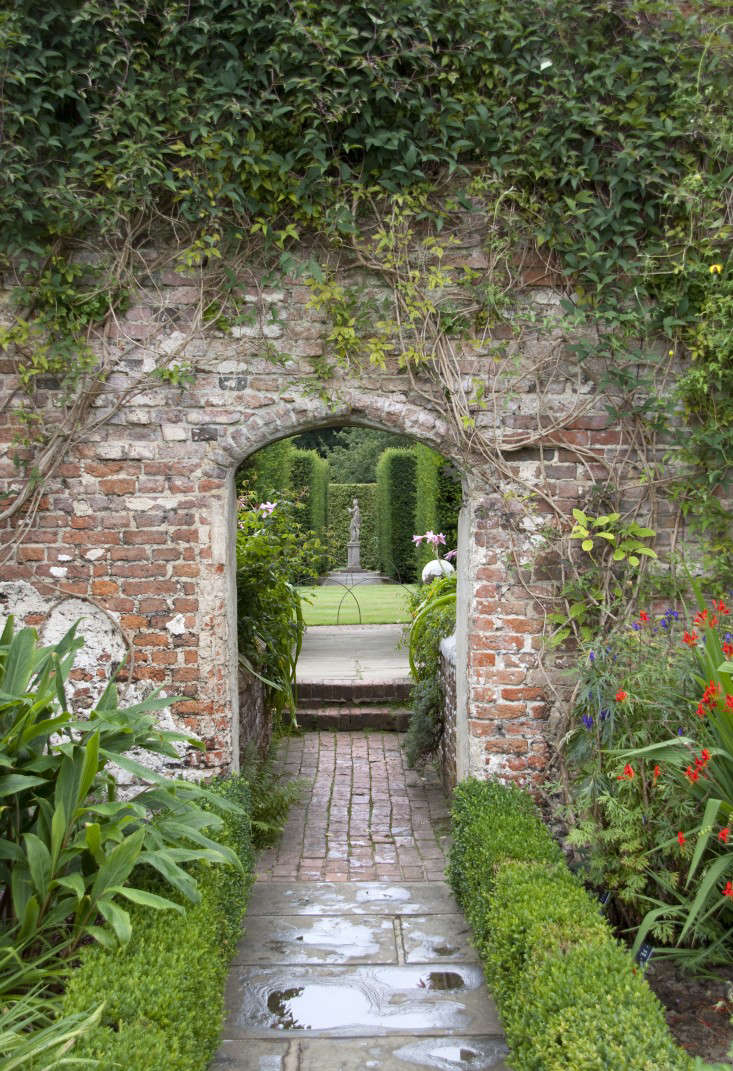 The easiest way to get rid of any weeds sprouting up between the bricks is simply to pour boiling water directly on the plants. If your patio is in a heavily shaded area, algae and mold may appear on the brick. This causes no harm but can be unsightly. To remove the growth, use diluted vinegar and a scrub brush. Tougher stains might respond to hydrogen peroxide. The easiest way to clean a brick patio is by power washing, but the pressure should be no higher than 3,000 pounds per square inch.
How much does a brick patio cost?
A mortar-set brick patio costs about the same as bluestone: around $20 per square foot, installed. (Most bricks cost from $1 to $1.20 each; you need about four and a half bricks per square foot.) A sand-set patio will cost you less: from $12 to $15 per square foot.
Brick Recap:
After deciding on a color, consider talking to a specialist about the best type of brick for your area.
Choose your paving pattern, such as running bond, basketweave, or herringbone, with spatial and financial constraints in mind.
Sand-set brick is less expensive, flexible, and easy to repair, but may become uneven over time.
Mortar-set brick is more expensive, but remains flat, repels ants, and is less prone to weeds.
Brick is relatively easy to maintain. Vinegar, hydrogen peroxide, or power-washing will keep it looking good.
Mortar-set brick costs $20 per square foot, installed, while sand-set is from $12 to $15.
Considering other materials for a patio? See our Hardscaping 101 archives for Bluestone, Limestone, and Decomposed Granite.
Finally, are you planning a Decks & Patios project? Learn everything you need to know on to get started with our Hardscaping 101: Decks & Patios 101 guide.
(Visited 1,466 times, 2 visits today)