The design challenge for the dynamic design duo David and Nancy Roche of ROCHE + ROCHE Landscape Architecture was to transform the small, unused 34- by 50-foot rear yard of owners Marian and Mark Rasmussen, plus accommodate a variety of uses and features without creating a space that felt crowded. The second and equally important goal: to create a Japanese-inspired retreat that connects to the contemporary Asian-inspired interiors of the Sonoma ranch home.
The results: a relaxed, tranquil garden with simple geometry and a clear organization of space that includes a sheltered 12- by 12-foot open-sided pavilion with a wood deck, a water feature, and a fire pit. Softening the space and connecting the areas is a wise collection of California native and adapted Asian plantings, including Japanese maples, red twig dogwoods, Japanese anemones, coral bells, and mondo grass. "It has really become a second family room, where the two of them spend warm evenings outside together or entertain family and friends," says Sonoma-based landscape architect Dave Roche.
A key design concept that creatively serves multiple purposes in the garden is a series of concrete blocks sporadically placed throughout the garden that establish a visual order, retain soil, form both the fire pit and the water feature, and create casual seating. ROCHE + ROCHE collaborated with artisan John Lamos to create 20 custom concrete blocks, complete with their own individual finish, character, and color mix. Originally designed as cast-in-place or formed and placed, the blocks (out of consideration for labor and weight issues) ended up being hollow, all-weather blocks, strong enough to act as seating but light enough to be maneuvered into the perfect spot.
The intentional use of water as a mindful and mood-inducing element is apparent in this garden. "The judicious use of water has been an element of arid climate garden design since Babylon. We try to introduce water into our landscapes whenever possible because the sound of water is soothing and helps psychologically offset the effects of hot dry weather. And, of course, water attracts wildlife to enliven the garden and encourages a connection to nature," says David.
Like all gardens, the Rasmussen garden has evolved and changed over time.  An example is the beloved espalier apple tree that unfortunately failed and was removed. Also, as the Japanese maples mature and increase their canopy size, certain understory plantings have languished in the shade and were replaced. The one stalwart feature is the pavilion, and Dave adds, "Because it has proven to be a favorite year-round spot, the owners are now exploring the idea of adding a radiant heater to extend their evening use."
Let's take a tour of this backyard oasis.
Photography by Eileen Roche, courtesy of ROCHE + ROCHE Landscape Architecture.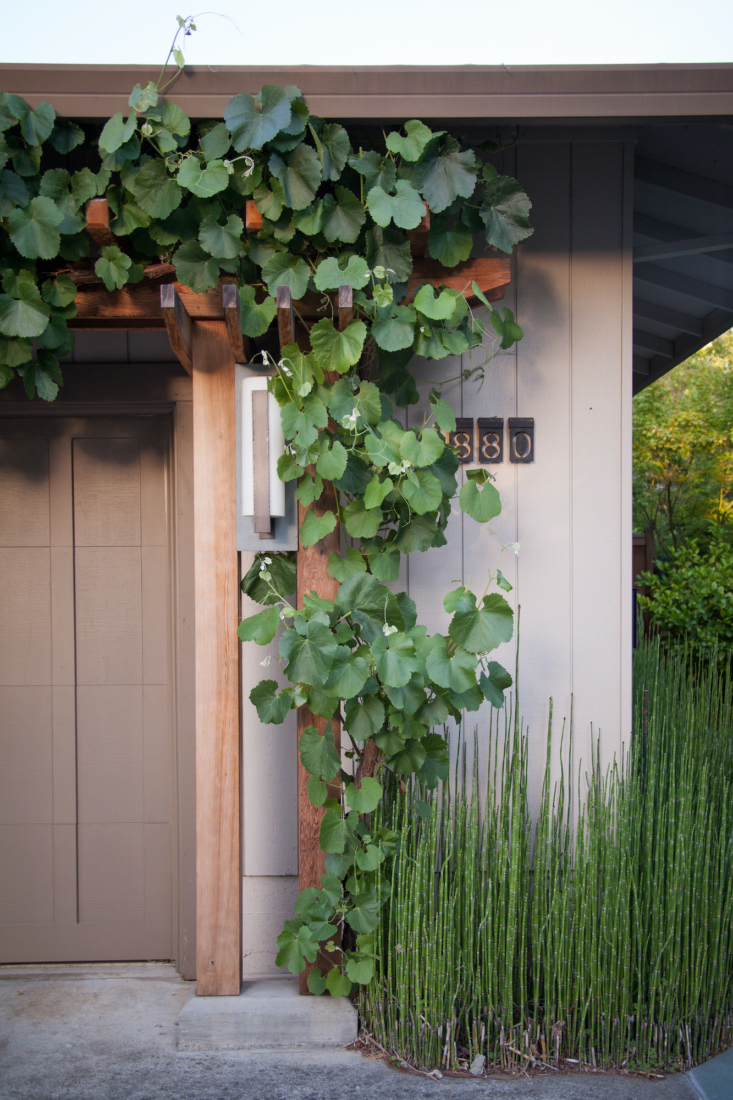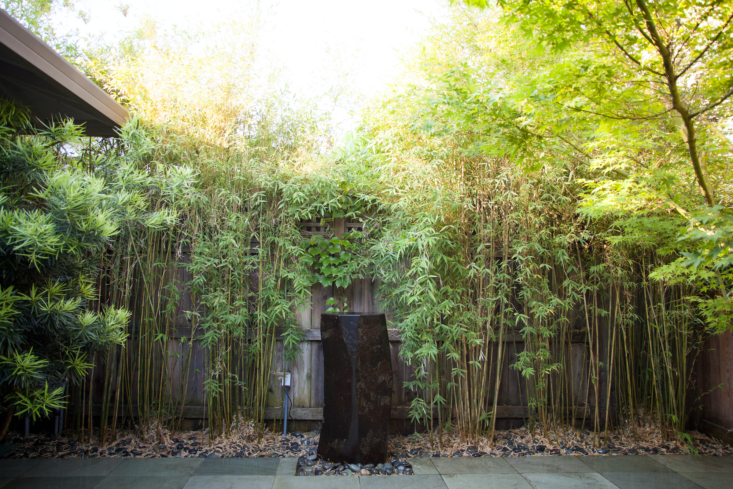 (Visited 453 times, 1 visits today)