Amazon Mist Sedge, Carex comans: "New Zealand Hair Grass"
Resembling a fabulously dense head of hair, Carex comans 'Amazon Mist' has always reminded me a bit of Cousin Itt from the Addams Family. It's got a perfectly symmetrical form, its blades are always in place, it always looks about the same length…and you'll never know what's underneath all those long strands. All of which, in my mind, makes it a perfect addition to any small garden space:
Photography by Meredith Swinehart except where noted.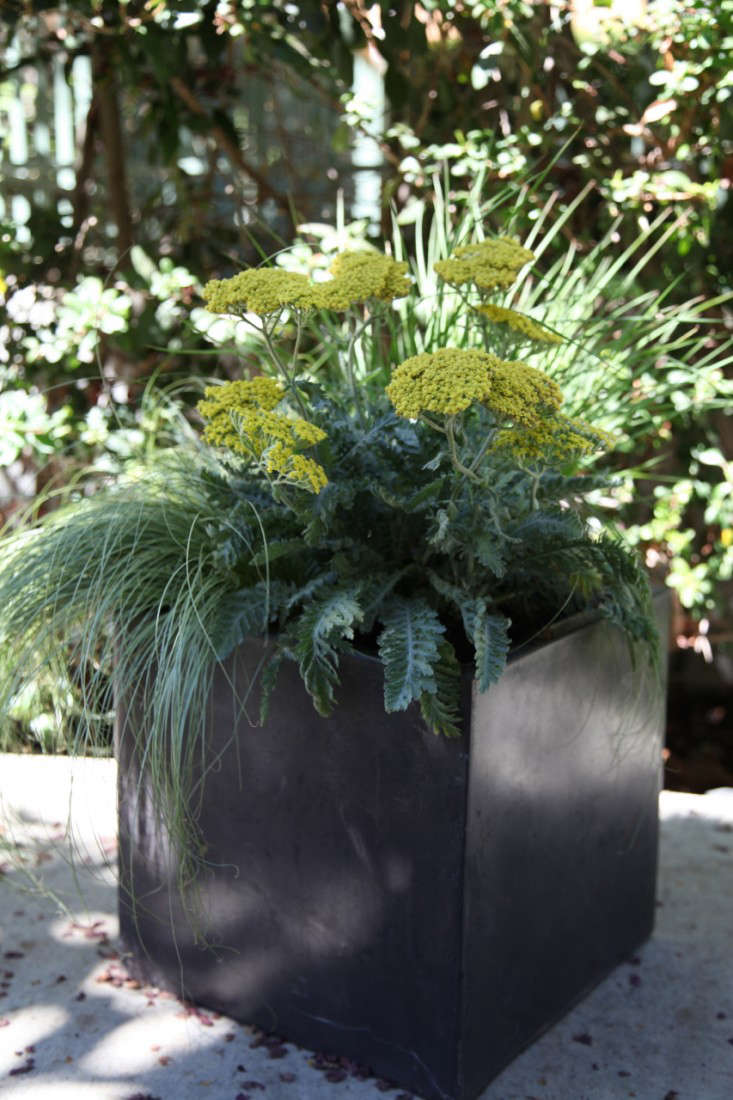 For more, see DIY Outdoor Planter: Summer-to-Fall Leaves.
Cheat Sheet
Evergreen in areas with mild winters.
Can be used as a short-lived lawn substitute.
Happy companions include yarrow, salvia, lavender, black mondo grass, fescue, nemesia, and bacopa.
Keep It Alive
Thrive in a range of sun exposures.
Water regularly as it's growing in; mature grasses require little water.
Best to plant in spring or fall.
You can best take advantage of the natural good looks of  'Amazon Mist'  by planting it where foliage can spill, such as the front of a container or hanging basket, at the edge of a retaining wall, or in a rock garden. This versatile grass needs minimal care—just comb through it with your fingers now and then to remove any brown blades.
Are you thinking of adding grasses to your garden design? For inspiration, see our recent posts on Muhly Grass, Fescues, and Fountain Grass.
N.B.: This post is an update; it was first published November 2016.
(Visited 596 times, 1 visits today)