Is there a more versatile hardscaping material than humble concrete? In the garden, you can use concrete blocks (or board formed concrete) to make: a wall, a privacy screen, a breeze block window, a planter for succulents, a raised bed for your tomatoes, a carport, a front stoop, a path, a fence, a potting bench, shelves, a bench, or a wine rack. Plus about a million other things.
We admit that concrete is not always a good idea. Some concrete block structures look like Lego gone wrong. But when you get it right? Nothing looks better than concrete against a garden-green backdrop. The secret to success is proportion and context. To show you what we mean, we've rounded up 10 genius hacks with concrete–from humble DIY projects to architects' designs–that can improve any outdoor space:
A Garden Screen
Above: A concrete block wall in the garden of a beach house in Australia by Kennedy Nolan Architects. Photograph by Derek Swalwell.
Water Feature
Indoor-Outdoor Dining
Air Circulation
Above: Breeze blocks create an impromptu window to allow air to circulate on a brick-walled patio created by Toronto-based Earth Inc. See more at Steal This Look: Cinderblock Chic on a Toronto Patio.
Garage Story
Above: Board form concrete frames a garage on a house by San Francisco-based TD Architecture, a member of the Remodelista Architect/Designer Directory.
Privacy Screen
Above: A concrete block wall provides poolside privacy without blocking a panoramic views from a house by Sydney-based MCK Architects. Photograph courtesy of MCK Architects.
Paver Hack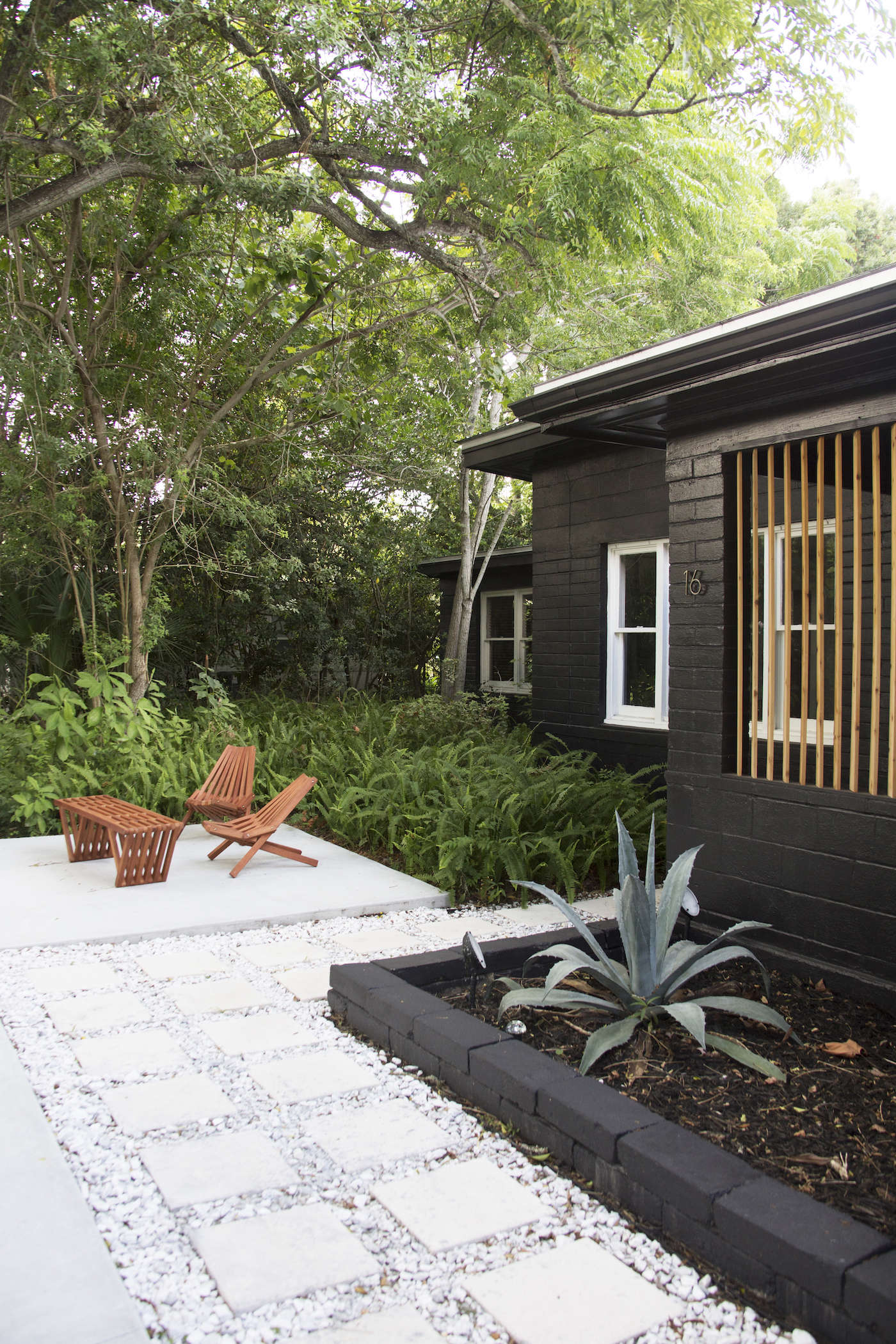 Building Blocks
Stepping Stone Planter
Above: DIY concrete block planters fill a corner of a patio at garden designer Allison Bloom's house in Mill Valley. See more in DIY: Concrete Block Planters.
Plant Shelves
Above: Concrete blocks hold redwood planks in place to create shelving in my next-door neighbor's garden. For more, see Garden Visit: The Hobbit Land Next Door. Photograph by Tom Kubik for Gardenista.
For more, see:
(Visited 1,279 times, 1 visits today)