Instant privacy is the greatest luxury we can imagine in a world where Facebook sells us out to advertisers, hackers know our credit scores, and our eavesdropping Amazon Alexa lets out creepy, maniacal laughs at dinner parties.
Luckily it's still easy to create privacy in the garden—without spending a lot of money or time. You can block visual intrusions with inexpensive barriers (panels, screens, planters)—and less-than-subtle sounds with a portable fountain. Lean back in a chair. Close your eyes. Smell the roses. Now, isn't that better?
Here are 10 inexpensive ideas (all under $100) to create instant privacy outdoors:
Potted Tree on Wheels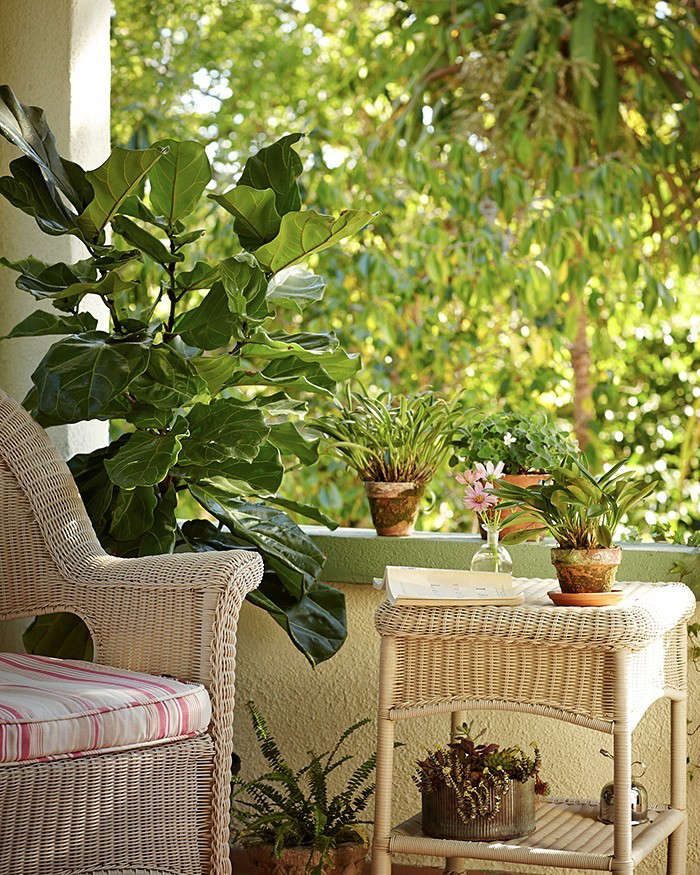 See more ideas in 
5 Favorites: Rolling Plant Stands
.
Rollout Fence
See more options at 
Trend Alert: Instant Rollout Fences
.
The Sound of Running Water
While blocking a bad view is one obvious way to create privacy, block unpleasant sounds can be just as effective. Close your eyes, focus on the soothing burble of water, and you'll be miles away from intrusions. For everything you need to know about fountains—from wall fountains to trough fountains to floating fountains—see
Hardscaping 101: Fountains
.
Japanese-Style Screen
A Japanese-style panel or fence is designed to offer a simple, calming backdrop; made of natural materials such as bamboo or rush, it will disappear into the garden and perhaps make you forget exactly what you needed to block in the first place. For more options, see 
10 Easy Pieces: Japanese-Style Fences and Screens
.
Translucent Panel
Julie's architect, Jerome Buttrick, spec'ed Polygal's co-extruded polycarbonate panels for the outdoor shower. For similar sheets of translucent paneling to mount on a slatted wood frame, 10-foot Clear Corrugated Polycarbonate Panels are $50.72 apiece at Menard's. Another option is 20-by-30-inch Corrugated Plastic Panels; $4.45 apiece at Blick.
If you're designing an outdoor shower, start with our guide to Outdoor Showers 101.
Freestanding Trellis
See more ways to use trellis panels to create privacy in
Everything You Need to Know About Trellises
and
10 Easy Pieces: Garden Trellis Panels
.
Railing Planter Box
Balcony railing planters with hooks or brackets create a natural visual barrier; plant tall flowers or compact trees or bushy shrubs to block the view. See 10 of our favorites at 10 Easy Pieces: Balcony Railing Planters.
Plant Shelf
For more options, you can make inexpensive DIY plant shelves from a few redwood planks and some cement blocks, as my neighbor
Linda did
, or buy a
stepladder plant stand
or
portable folding plant shelves
.
DIY Container Garden on Wheels
With a few inexpensive supplies (plus a power drill), you can make your own DIY container garden on wheels for under $100. Roll it around to create instant privacy where you need it the most. For step-by-step instructions, see Container Gardening: A DIY Planter on Wheels.
Outdoor Curtain
Are you dreaming of a quiet oasis in your backyard or on a balcony? Start the design process with our
Hardscape 101
guides to
Decks & Patios
,
Outdoor Showers
, and
Fences & Gates
. See more ingenious solutions: