Wouldn't you say that certain plants and certain people could benefit from a little extra support? Human support usually comes from family, friends, coworkers, animals—the list goes on—while certain plants get propped up by trellises. By definition, a trellis is "a framework of light wooden or metal bars, chiefly used as a support for fruit trees or climbing plants." But there's so much more to say about this versatile hardscape element.
What's the difference between an arbor and a trellis? A trellis is a solid vertical support (which itself may rest against a solid wall, fence, or facade) while an arbor is a freestanding garden element. An arbor acts as an entryway but garden designers often use trellises as screens to create privacy or to screen unsightly elements.
Which is the right trellis for your garden? There are many sizes, shapes, and styles, but don't feel overwhelmed; we're here to help you make the right choice. Read on for tips for selecting a trellis that enhances the design of your landscape—and meets your plants' requirements for a little extra support.
Should I choose a trellis for form or for function?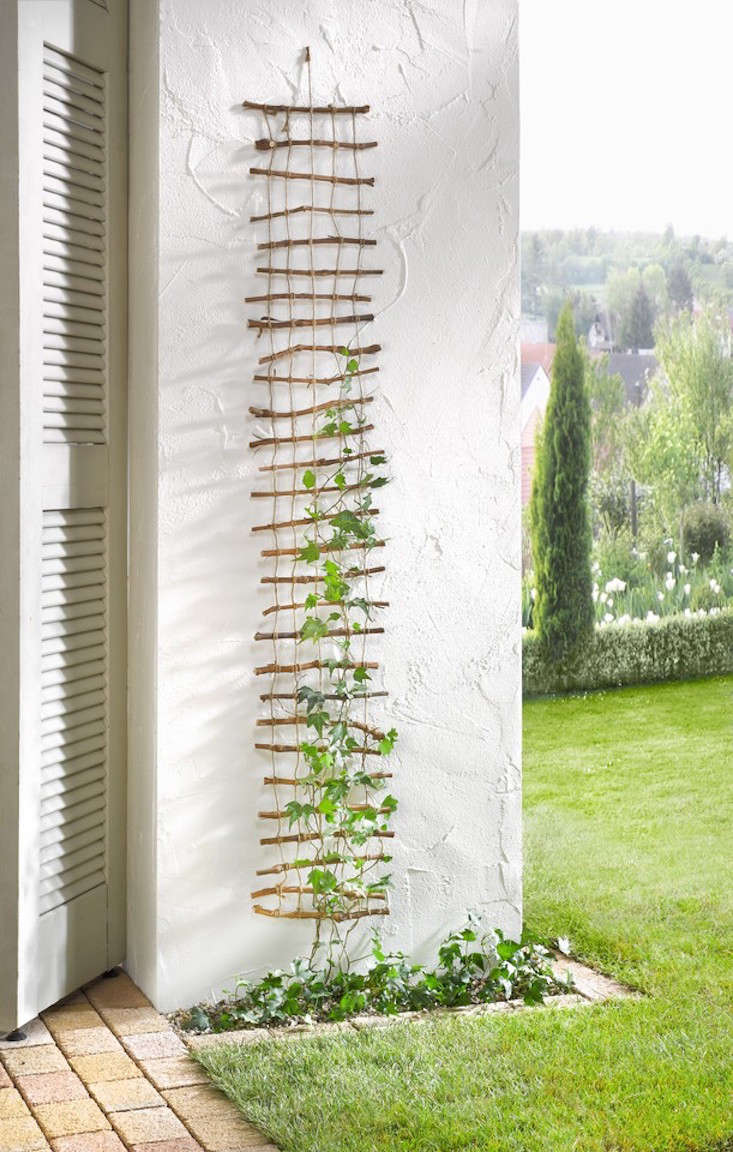 The true beauty in a trellis is that the structure should be both decorative and functional.
Garden structures, including trellises, provide a strong vertical element to break up a flat space, plus they act as important backbones for certain climbing vines and rambling vegetables and fruits. All trellises require that the homeowner take time to consider the style, scale, and placement in the garden in relation to the existing house and garden so that all the elements play well together. The other beauty of a trellis is that if you're crafty and competent with tools you can build your own and customize the shape and design to suit your landscape needs and budget, keeping in mind that what you build is sturdy enough for what you want to plant and that it's constructed of weatherproof materials that will last.
What are the main styles of trellis?
Read on to find out about arch, tepee, grid, fan, and ladder trellises—and to learn which is the right style for your garden.
Arch Trellis