Why should you be deprived of having a garden just because you don't have a garden? For apartment dwellers who live on top of their neighbors, a clever idea is to suggest that houseplants do the same. We spotted these clever stepladder plant stands from Kekkila via Miss Moss:
Above: Designed by Klaus Aalto and Linda Bergroth (who also designed The Glass Garden Shed Nice Enough To Live In), a new line of beechwood and lacquered metal plant stands and pot holders are available this spring through Swedish garden supplier Hasselfors Gardens.
Above: A foldable Green Steps is made from beech wood and has white lacquered metal shelves and is stable even with many plants on the shelves.  The shelves have a lip to prevent water from dripping.  Designed specially for use indoors, on balconies, or for roof gardens; for more information go to Hasselfors Garden.
For another tiered plant stand, see New From Ikea: A Stepladder Shelf for Plants.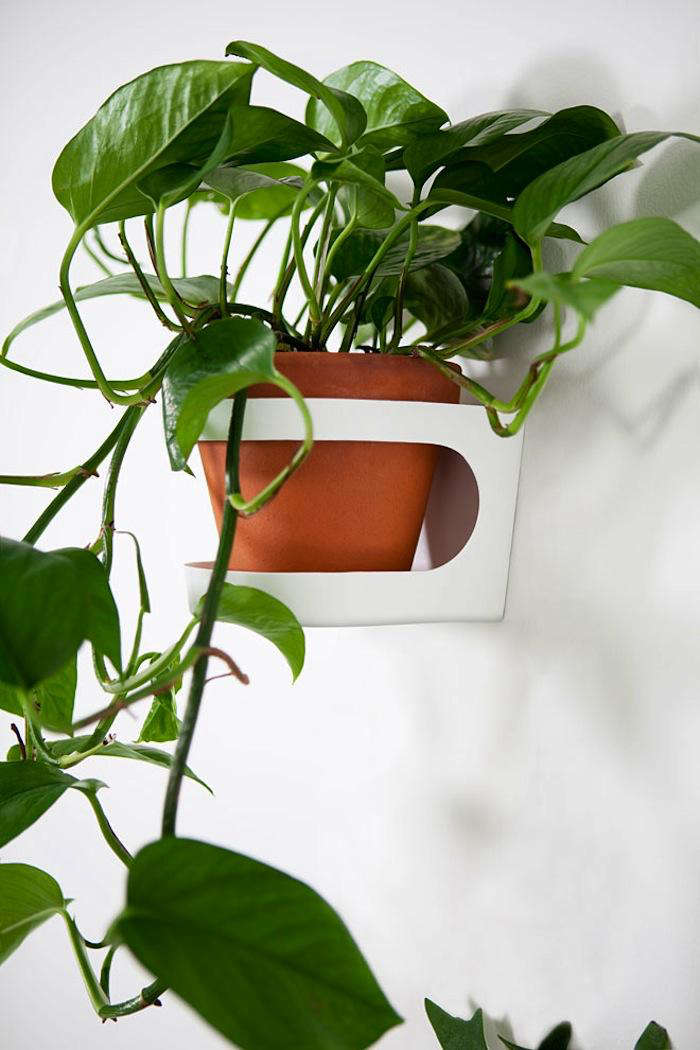 Above: A set of three Green Wall pot holders made of white aluminum come with brackets for mounting.  For more information and pricing, see Hasselfors Garden.
Above: Brackets  protect the walls from splashing and a lower tray collects excess water. 
For more of our favorite Kekkila products, see A Green Vitrine for Your Balcony.
(Visited 92 times, 2 visits today)