When the British garden writer Christopher Lloyd declared that "gardening, like living, should be fun," he must have been thinking about cottage gardens. With their jumble of ornamental flowers, edible herbs, and fruit trees, the best cottage gardens have informal, idiosyncratic layouts that are like fingerprints: Each could belong only to the gardener who designed it.
Thank you, England, for inventing the cottage garden 700 years ago, on tiny plots of land where families crammed in as many plants as possible to produce necessities (food, medicine, and  lures to attract bees and other pollinators to crops). The original intent was practical, but the result always has been charming.
Spring is upon us. Maybe you're planning a new cottage garden. Or scheming to jam a few more flowers in a garden bed where the overflow already is flopping onto the path. Either way, keep reading for our tips on how to design (and accessorize) a cottage garden, how to select flowers and herbs (and help them thrive in nearly any climate), and for a list of favorite cottage garden must-grow plants in our curated Garden Design 101 guides to Perennials, Annuals, Edibles, and Trees.
Layout & Design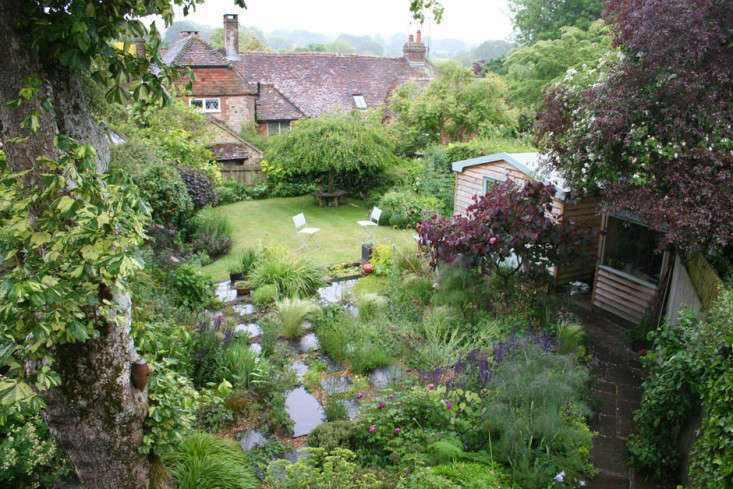 Brick walkways, old walls, rose-covered arbors, built-in benches, and informally rambling flower beds are quintessential design elements in a cottage garden. See more at 10 Ideas to Steal from English Cottage Gardens.
Let us not forget the picket fence, the single most emblematic hardscape element of the cottage garden. See more in Hardscaping 101: Picket Fences.
Ornamental & Edible Companions
There's nothing out of place about a formally clipped boxwood or two standing sentry at the edge of the vegetable patch. See more design ideas in Edible Gardens 101: A Design Guide.
Perennial & Annual Flowers
This month we've added nearly a dozen new plant growing guides to our Garden Design 101 section, including more of our cottage garden favorites: See our field guides for Hollyhocks, Bellflowers, and Sweet Peas.  See more in our curated guide to Annuals 101.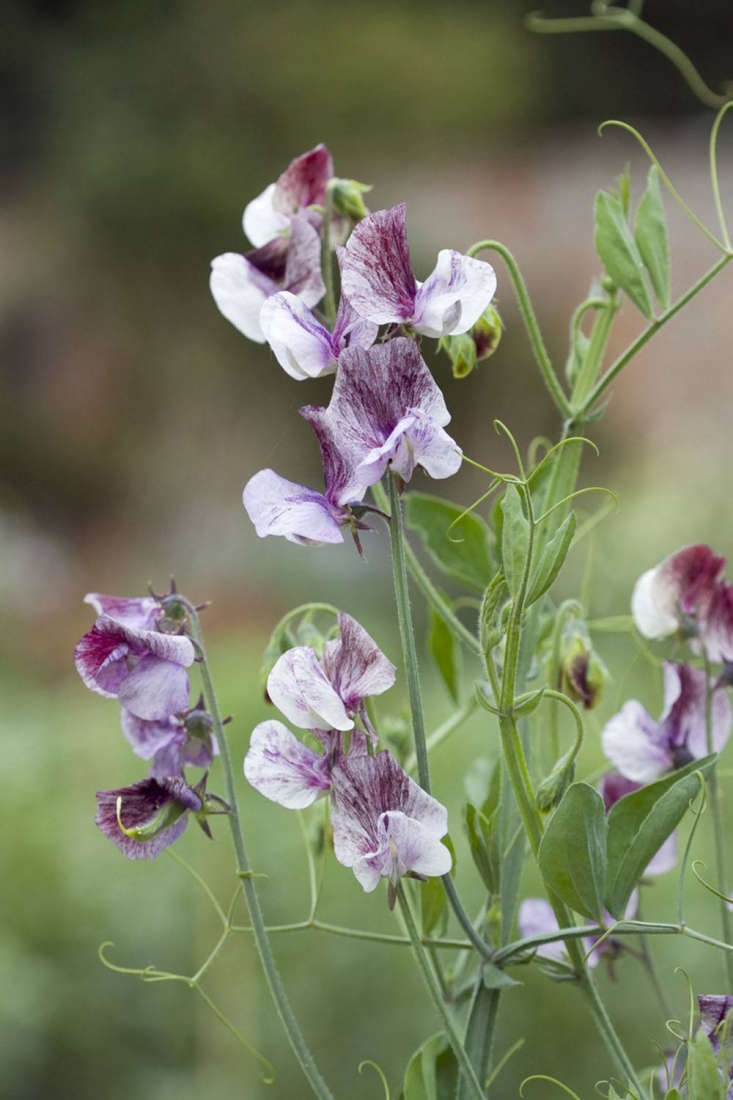 OK, sweet peas deserved their own photo. See more in Sweet Peas: A Field Guide to Planting, Care & Design.
Where would cottage gardens be without foxgloves? For design and growing tips, see Foxgloves: A Field Guide to Planting, Care & Design.
Herbs & Flowers
Many ornamentals and edibles are natural companions: strongly scented flowers repel bugs and slugs that would otherwise feast on your favorite crops. See more ideas for companion planting in Everything You Need to Know About Herb Gardens and The Postage Stamp Vegetable Garden.
Hyssop, Chives, Mint, Parsley, and Thyme top our list of essential herbs for cottage gardens.
Pots & Planters
Vintage pots and planters with a patina (by the way, rust counts) add a casual informality to a cottage garden. See more ideas for vintage (and vintage look-alike) planters in 10 Ideas to Organize the Perfect Potting Shed.
Cold Frames & Greenhouses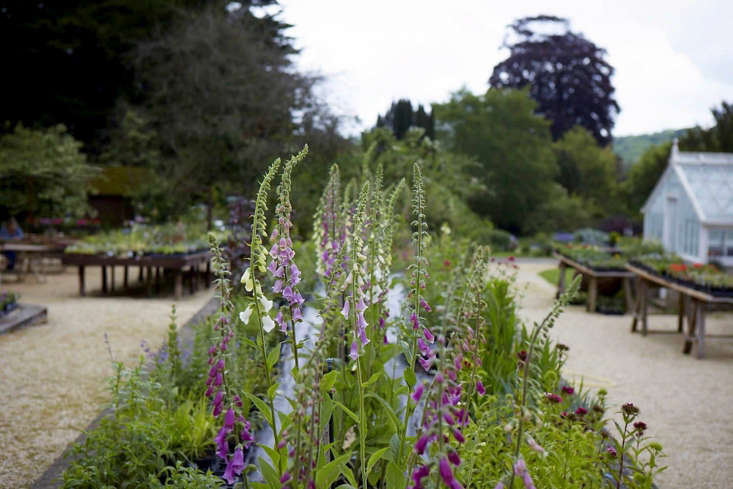 Get a jump on your springtime cottage garden by starting seeds now. And don't despair if you don't have room for a full-size greenhouse: See 10 Easy Pieces: Cold Frame Greenhouses and 10 Easy Pieces: Portable Greenhouses.
For more inspiration and tours of our favorite cottage gardens, see:
(Visited 710 times, 2 visits today)