When London-based boutique owner Trevor Pickett bought a Victorian red-brick cottage close to the east coast in rural Suffolk 25 years ago, the plot already had plenty of potential—the half-acre garden (and two acre fields beyond) had formerly been the gardener's cottage of the grand Georgian house next door.
But in keeping with the pretty and traditional style of the house, Pickett upped the ante, cleverly designing the garden into zones with a parterre, a rose-covered pergola, espalier fruit trees and climbers at every turn.
Here are eight lessons he learned along the way about English cottage gardening:
Photography by Clare Coulson for Gardenista.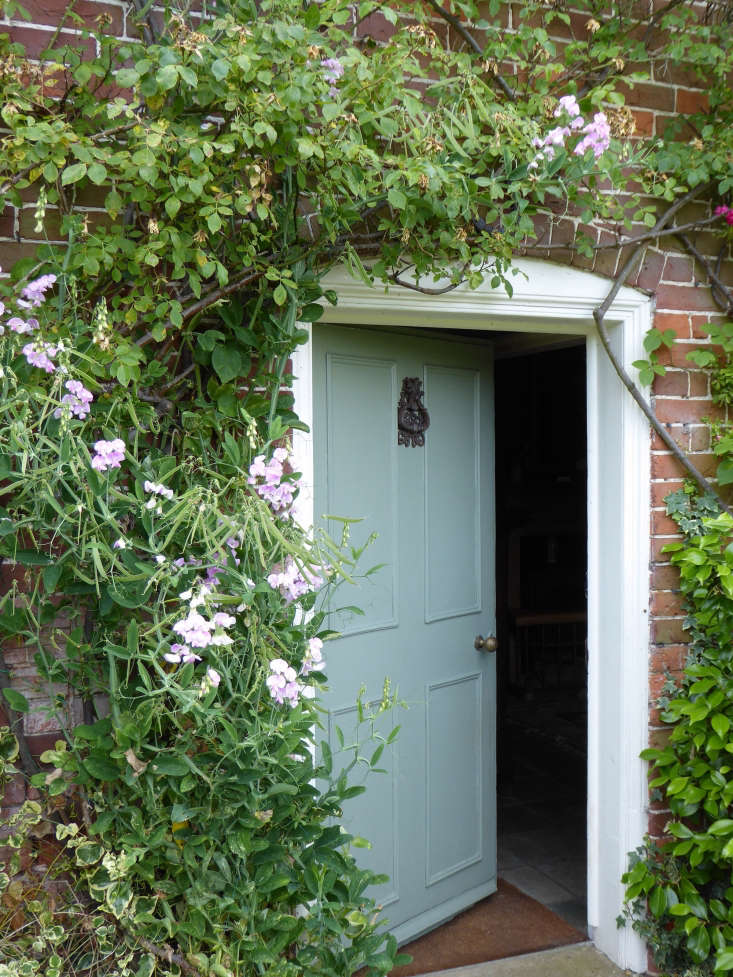 Vintage Pots and Containers
Invest in vintage galvanized dolly tubs; here they anchor the path and are filled with young evergreens that can eventually be topiarized.
Create Vignettes
Shrubs in Succession
Dining Room, Defined
Statuary in Focus
Focal points are created with antique statuary and urns that pull the eye along the long paths and create views throughout the garden. A simple brick plinth brings this urn up to eye level.
Espalier for Privacy
Rather than zoning with solid features or fences, Trevor has used more airy, transparent dividers; here, a pear espalier is used to demarcate a long grass path from the rest of the garden.
Dovecote Drama
A Dramatic Entrance
Social Climbers
N.B.: If you like cottage gardens as much as we do, our favorites will inspire you:
(Visited 254 times, 1 visits today)