Wooden garden gates provide privacy and protection, keeping precious cargo in and unwanted visitors out. Curb appeal is serious business for wooden gates; they also offer ornamentation and allure (see Get the Look: The English Garden Gate 10 Ways).
Depending on the architectural style of your fence and facade, you may want a picket gate, a lattice gate, a slat gate, or a gate with custom features (such as a peephole placed at your dog's eye level).  Here are 10 choices that will add instant curb appeal to a fence—hardware and post-setting not included.
Wooden Picket Gates
Wooden Lattice Gates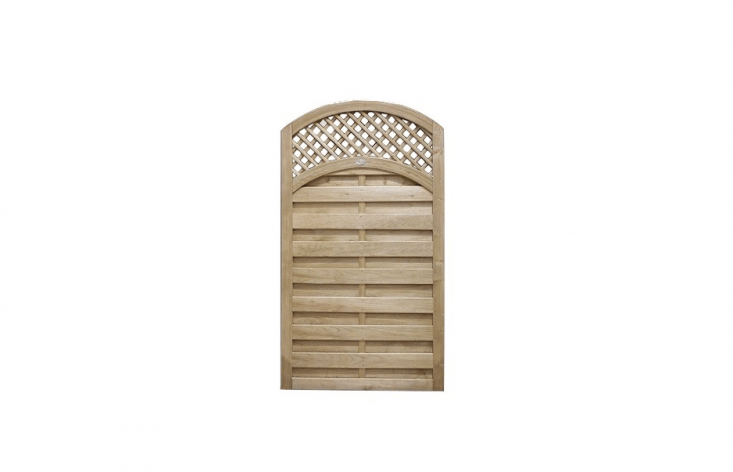 Wooden Slat Gates
Prowell's gates are shipped unfinished, unless otherwise stipulated, and include their preferred bronze heavy-duty, extruded ball-bearing 4-inch butt hinges. Shipping is available across the US.
Wooden Dog Gates
N.B.: Before you start a garden design project, see our Hardscape 101 guides for design help. We've got tips on:
Finally, learn how to successfully design a fence for any landscape or garden project with our Hardscaping 101: Fences & Gates guide.
(Visited 989 times, 1 visits today)