As English garden designer Ann-Marie Powell put it, "Gates are the portal between public street and a secret garden space." They are the visitor's first and last interaction with a garden, and so a good gate—one that is beautiful, useful, and in keeping with the style of the space where it stands sentinel —will leave a lasting impression.
English garden gates in particular have a certain hold on the imagination. We love their unmistakably recognizable silhouettes, from the blue iron gate that leads to the rose garden at Sissinghurst to the gates of our literary imagination, including the picket-edged cottage gardens of every Miss Marple novel and the locked gate of Frances Hodgson Burnett's The Secret Garden.
The good news? You don't need to live in England to get the look. Here's a cheat sheet of garden gates of all shapes, sizes, and styles:
Photograph by Britt Willoughby-Dyer for Gardenista.
Borderline Gate
The half-moon design on this borderline gate elevates it to something charming: as Stafford Cliff writes in his book 1000 Garden Ideas, gate design should be thought of as "a chance to add a little design flourish that would be inappropriate on a larger scale—like a stamp on a letter."
Five Bar Wooden Gate
Scalloped Picket Gate
Above: The sage green of this gate melds beautifully with the mellow color of the high stones walls alongside. With no top rail to shuck off rainfall, this gate may not last as long as its more refined and sturdy counterparts, such as the tongue and groove gate, but its scalloped top line makes a stylish frame for what lies beyond.
"Secret Garden" Gate
Arched Gate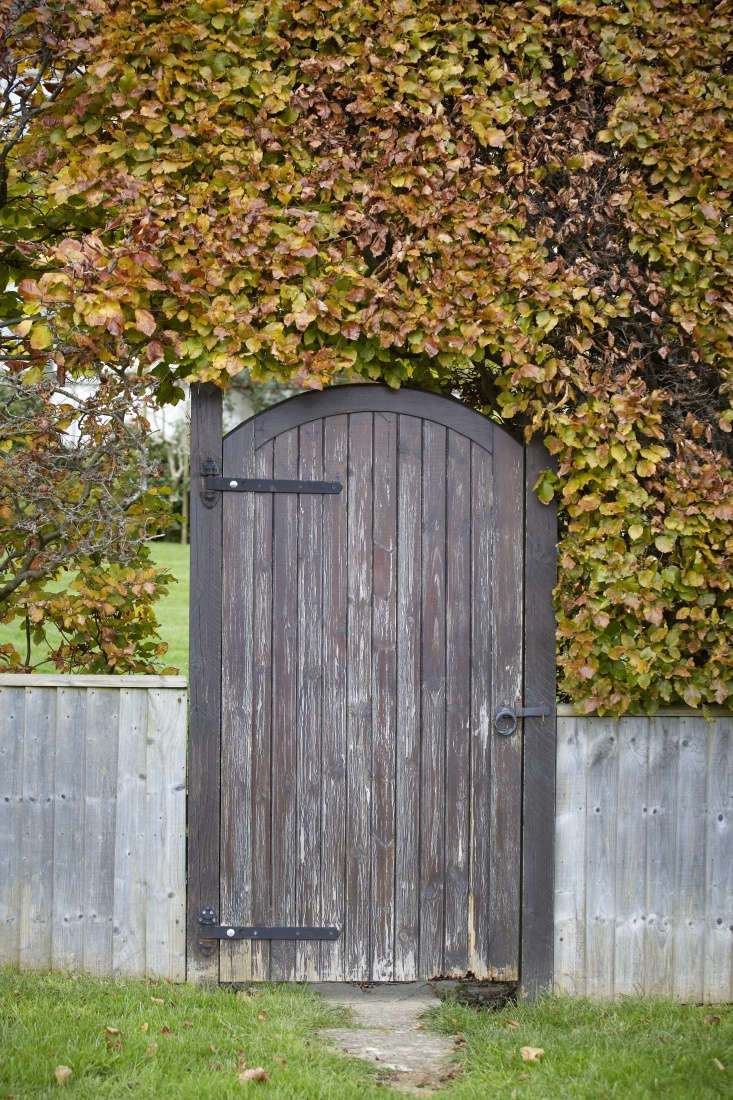 English Cottage Gate
Half-Moon Gate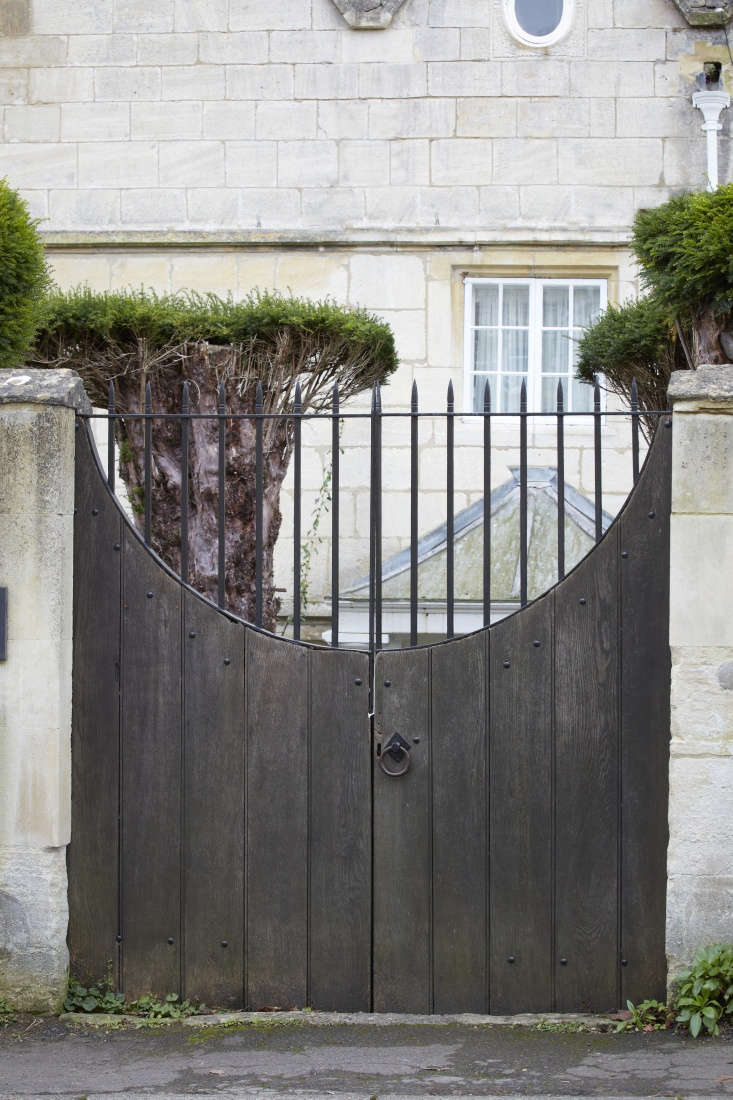 Double Gate
Traditional Picket Gate
Woven Panel Gate
N.B.: Learn more about English garden gates: