The head gardener at a large country estate recently asked me what color I'd paint the newly restored gates and railings. I didn't know what to say. Aren't railings always black?
Before the middle of the 20th century, ironwork was not black. It was much more likely to be green, gray, or red-brown. A fast-drying black was invented in the 1930s; it was used in architectural circles but there was a slow general take up, due to the war and consequent austerity. Now it is the rule. However, with more research into historical paint colors, the original and often surprising hues are being revived. Patrick Baty, aka Colourman, is no stranger to restoration projects on the grand scale. He takes us on a stroll through town and country and opens our eyes to the knotty subject of painted ironwork.
Photography by Patrick Baty, except where noted.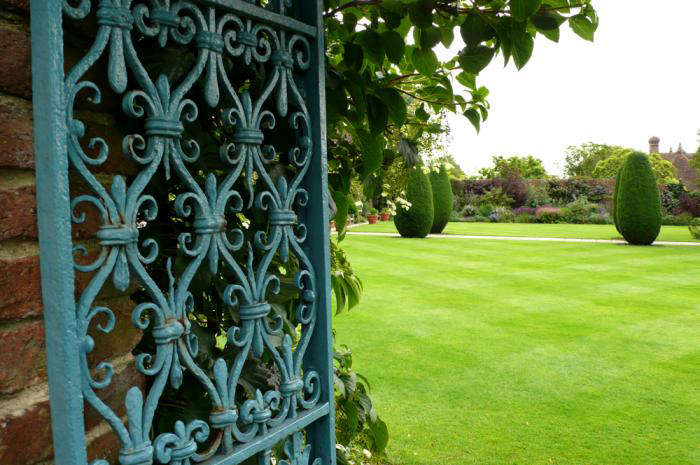 Finally, learn how to successfully design a fence for any landscape or garden project with our guide to Hardscaping 101: Fences & Gates.
See more ideas for Fences & Gates 101 in our curated guides to Hardscape 101, including:
(Visited 1,954 times, 2 visits today)