A gate sets a tone for the whole garden. It says "Come in" or "Keep out"– and really, either approach can be tantalizing. The best wooden garden gates tempt you to push them open. We've rounded up a few favorites:
Above: Sunshine streams through the slats, always a good omen. Image via DWR. The house numbers, by the way, are Neutra House Numbers in Aluminum, currently on sale for $37.50 apiece at DWR.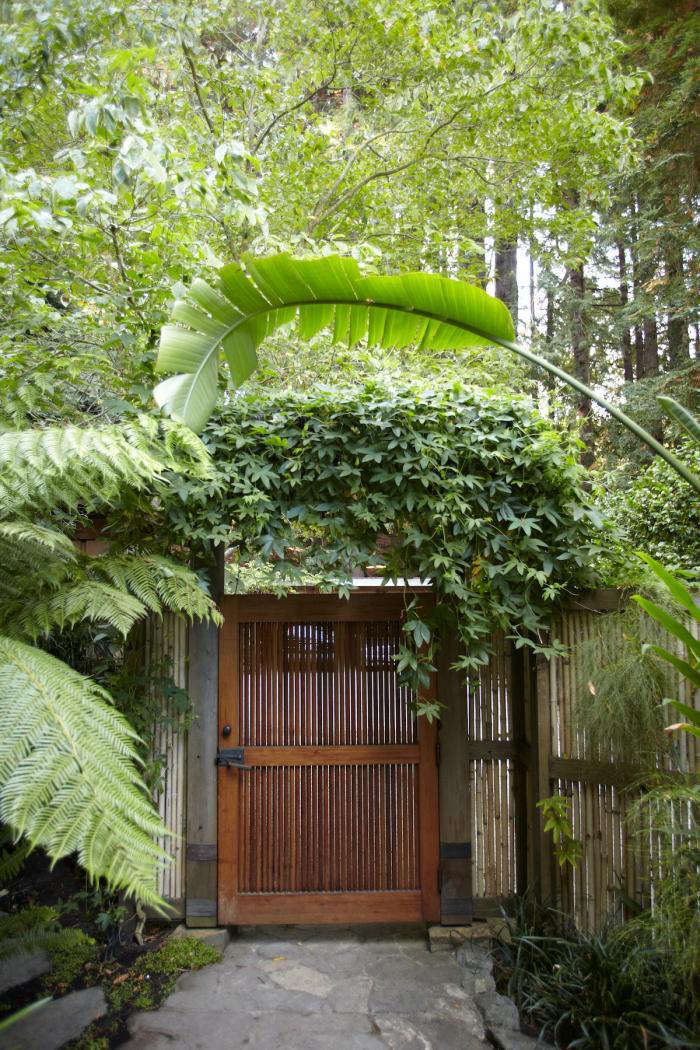 Above: A gate in Mill Valley, California. On the other side? Paradise. For the rest of this garden, see "Rescuing a 100-Year-Old Garden."
Above: A concrete threshold, with a tiny window that offers a peek of the grasses that grow against the side of the house. To enter, push a handle on the right wall. The entire length of redwood will pivot dramatically, like a giant door, to invite you in. To see what's inside, see "Salt and Sea and a Garden."
Above: A clean look with a gate of horizontal boards framed by a hogwire fence. Image via Environmental Concepts. For more of our picks, see "10 Easy Pieces: Wooden Garden Gates."
Above: A painted gate as a backdrop for potted succulents, pelargoniums, and herbs. For more, see "Inside the Secret Gardens of Venice, California."
Finally, learn how to successfully design a fence for any landscape or garden project with our Hardscaping 101: Fences & Gates guide.
(Visited 589 times, 1 visits today)