What a year. Smoke, strife, storms, and sickness—among many other challenges. No wonder many of us are battling the holiday blues and struggling to find reasons to be thankful right now. But here's some good, green news: this time of year we can remember that gardening gifts us with so much to be grateful for. Right now it feels more important than ever to reflect upon positive thoughts, like what we've germinated and nurtured in our lives and homes, to remember our helpful local resources that are available to us, and to appreciate good ole amazing Mother Nature. By focusing on gratitude, we can better harvest the strength needed to celebrate these upcoming holidays, and the new year to come.
So on Thanksgiving day, as you safely celebrate in your modified Covid-19 way, here are eight things to consider including on your thankful list:
1. Victory Gardens
The resurgence of people taking this opportunity to make their gardens a source and a force of change is inspirational and reminiscent of the times during World War II when people planted vegetable gardens to help with the war effort. This year more people are planting edible gardens so they can be more self sufficient, rely less on grocery stores (and quell the fear of food shortage), eat more seasonally, and eat foods to keep them healthy. Plus, people are turning to gardening as a practical, comforting, and therapeutic way to be outside and enjoying nature.
2. Local Nurseries and Growers
Our neighborhood nurseries and garden shops have been a saving grace for those wanting to garden more and for those just wanting to be inspired. A few months ago when nurseries reopened, they saw a crazy boost in plant sales and they struggled to keep up with the demand for flowers, seeds, and edible starts. Lettuce and tomatoes were the new high-demand items, replacing toilet paper and flour. A big thank-you to those working to grow the geraniums and to keep the hydrangeas hydrated and the stock (Matthiola incana) well-stocked.
3. Firefighters and Fire-Smart Gardens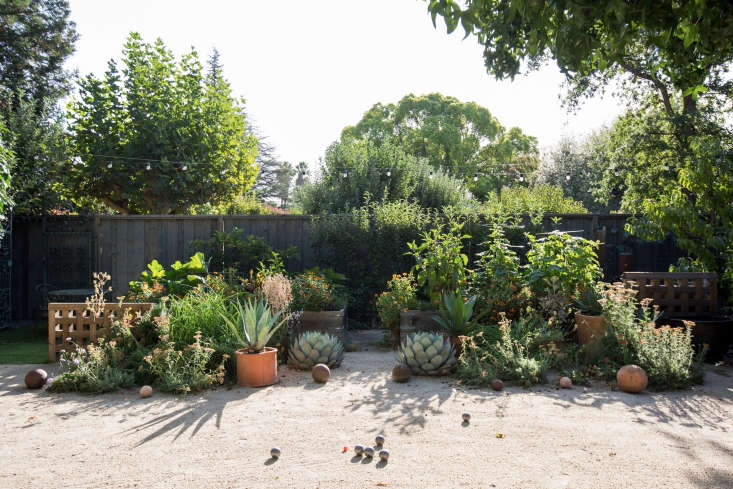 Once again, destructive, out of control fires ravaged acres, businesses, and communities. And once again we are reminded that fire season is a frightening new reality. This year let's be extra thankful for the courageous firefighters who bravely fought to save lives, homes, and our natural spaces. Let's also appreciate how much more information we have regarding how to landscape with fire-safe plants and how to maintain our property so that we protect our homes and our neighbors' from the threat of fires.
4. Community Gardens
During these challenging, isolating times, a sense of community is more important than ever. Thank goodness for community gardens where those with no garden space to call their own can have a small plot at the community garden to grow that massive patch of zucchini, share divided iris bulbs, and commiserate over the invading voles.
5. Seeds
Oh, the tiny but mighty seed. One affordable amount can yield so much, whether it's rows of carrots or a patch of pretty cosmos. Dollar for dollar, one seed packet can produce way more plants than a store-bought six-pack. And as money is a concern for most people during these trying times, it's comforting to know that low-cost seeds are an easy option. Plus, purchasing seeds gives you access to hard-to-find varieties, and if you store them properly, your seeds can last several years.
6. Social Media
With social distancing and quarantining a reality, more people are flocking to plant-centric social media accounts for free tips and inspiration on planting pots, starting a compost bin, decorating with houseplants, or simply checking in for some escapism where they can sit back and appreciate other people's hard work and green thumbs.
7. Healthy Soil
Good soil never goes out of fashion, or falls off our thankful list, because all vibrant, successful gardens begin with healthy soil. And if you added copious amounts of organic compost to your garden this year, then you are reaping the rewards. And looking deeper into soil, we should also appreciate the small but mighty microorganisms, healthy fungi and bacteria, and those hardworking worms mixing it all up to keep our soil and plants thriving. (See Your First Garden: What You Need to Know About Topsoil.)
8. Houseplants
With everyone hunkering down more inside their homes, an interest in houseplants has taken off. People are finding that those trailing verdant pothos and frilly boston ferns are providing a therapeutic energy during this pandemic. In uncertain times, we seek out opportunities to care for living things and to create a peaceful sanctuary. Some indoor plant enthusiasts are even mass planting to create spaces reminiscent of a tropical oasis—a sort of staycation vibe. Let's be thankful that a simple hobby like houseplants is able to boost happiness, relaxation, and allow us to take a breath of clean, fresh air.
We, at Gardenista, would love to know what you are thankful for this year. Please share your garden thoughts below.
You need to login or register to view and manage your bookmarks.