Late fall and winter bring bright persimmons to gardens and greengrocers. Mostly, these fruit are cultivars of Asian species—either the large and squat tomato-shaped persimmons generally referred to as 'Fuyu's, or the acorn-shaped 'Hachiya's, though there are in fact dozens of different cultivars of this eastern Asian tree, Diospyros kaki.
Then there are the native American trees: the small-fruited and sweet American persimmon, Diospyros virginiana, whose berries (technically) cling to the branches of tall trees well into winter. Further south and west, and into Mexico, the Diospyros texana turns glossily black when ripe.
Photography by Marie Viljoen, except where noted.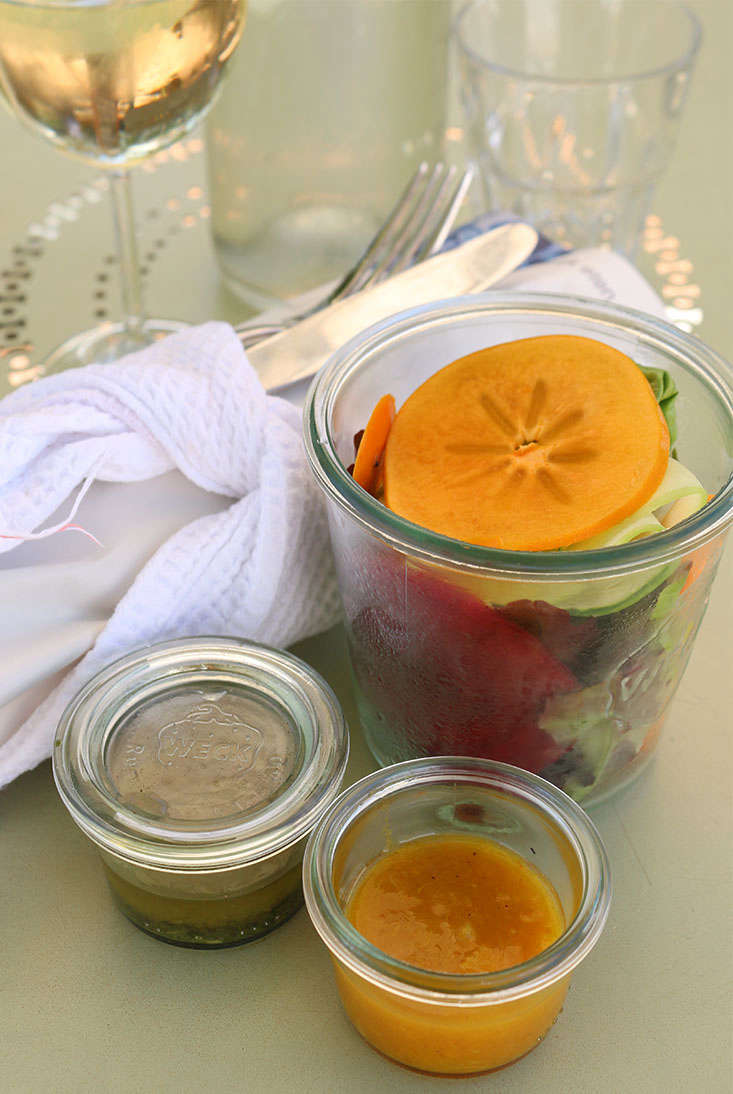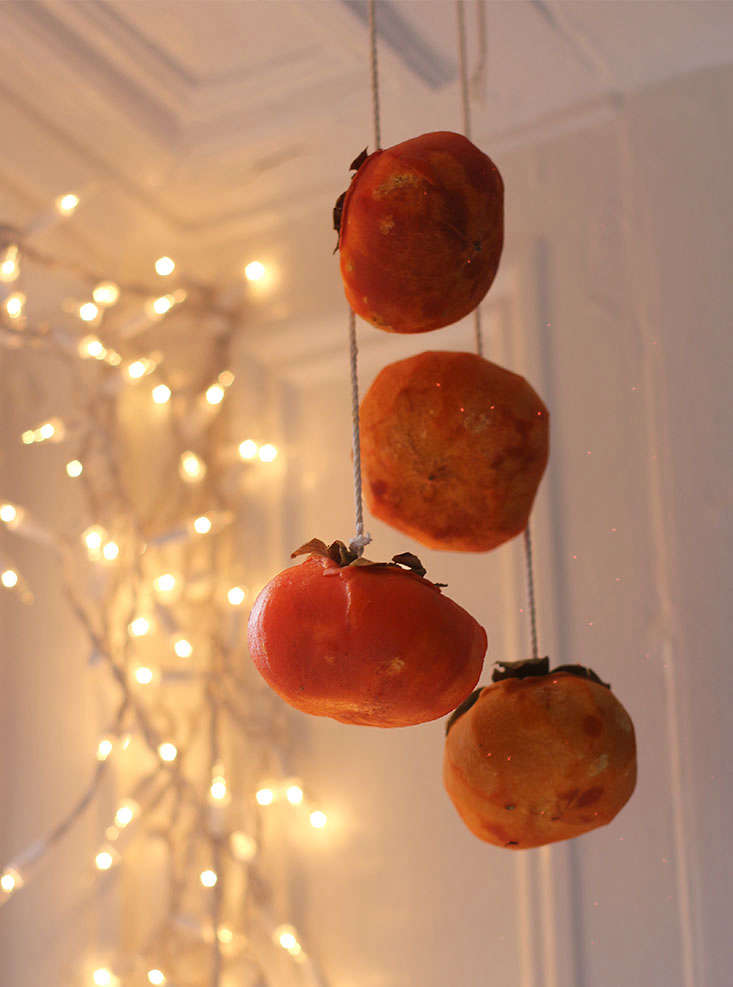 How else to use this cold-weather flavor? There are of course persimmon salsas, chiffon cakes and cheese cakes and spiced loaves and muffins. There are persimmon brownies and cookies. How about persimmon-cranberry stuffing for that turkey-in-waiting?
What is your favorite way to use this beautiful fruit?
N.B.: For more fall fruits (and recipes), see:
(Visited 583 times, 9 visits today)