The rocky coast of Maine is known for being a little weather-worn, with Down East charm: old gray Adirondack chairs, hardy plantings that can stand the salt air, and outdoor showers for washing off the sand. It might be because of Maine's down-to-earth people, or—more likely—because little needs to be added to its spectacular natural landscape of beaches, craggy coves, and quiet marshes, but Maine gardens are best let be. Still, there are a few classic components to a Maine coast garden to steal for your own. Here are a few.
Rosa Rugosa
Weathered Shingles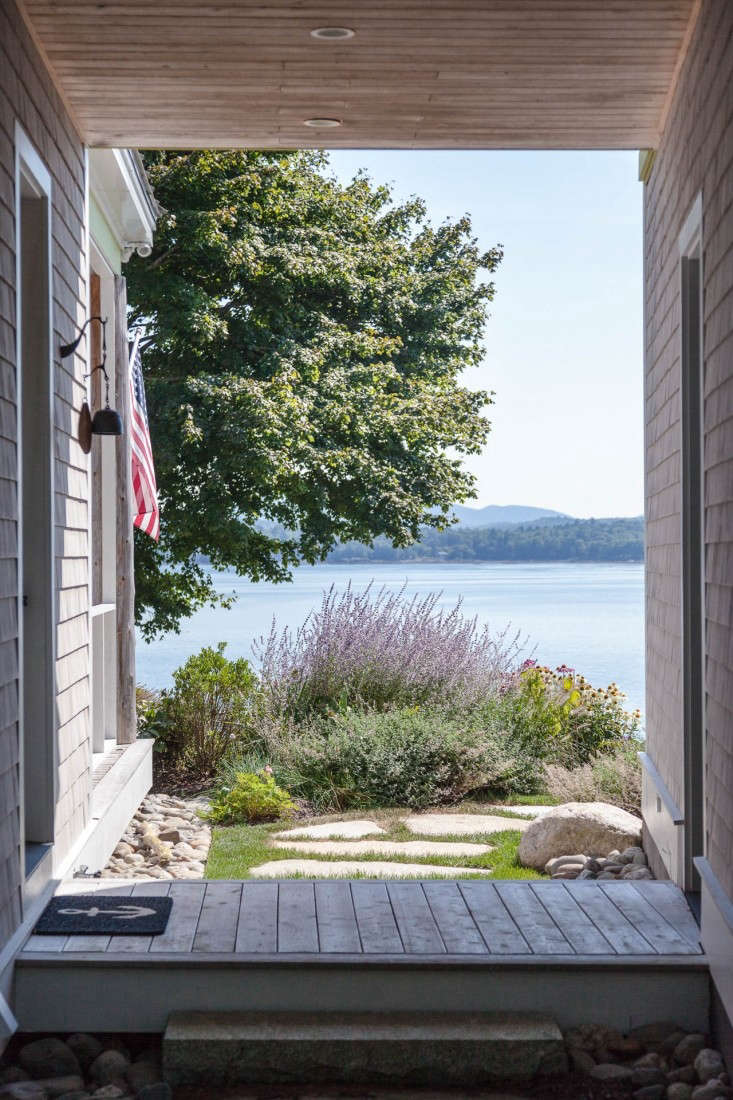 Adirondack Chairs
Ad-Hoc Outdoor Shower
Granite Pavers
Scruffy Pines
Handy Kayak Storage
Hydrangea Hedges
Sand Rinse-Off Stations
Hardy New Englander Plantings
The Untouched Coast
Plus, two Maine summer essentials that can't go unmentioned: screened porches and bug repellant. Read more at Mosquito Repellent: 5 Flowers and Herbs to Keep Pests Away, 10 Easy Pieces: Citronella Insect Repellents, and DIY: Scented Candles to Repel Insects, Not Humans, The Summer Living Room: 10 Airy Screened-In Porches, and Steal This Look: The Perfect Screened Porch.
Browse more ideas to steal from coastal gardens, from Cape Cod and beyond: