The team at Paiko, a garden supply and design shop in Honolulu, likes to refer to staghorn ferns as vegan antlers. If you're hoping to recreate a plant-filled homage to the mammalian bedecked lounges of yesteryear, consider this post your fodder.
Above: Mounted staghorn ferns for sale at Paiko. See Shopper's Diary: Paiko in Honolulu. Photograph by Vincent Ricafort.
Above: A solitary staghorn fern paired with a candy pink curtain. Photograph by Drew Beck.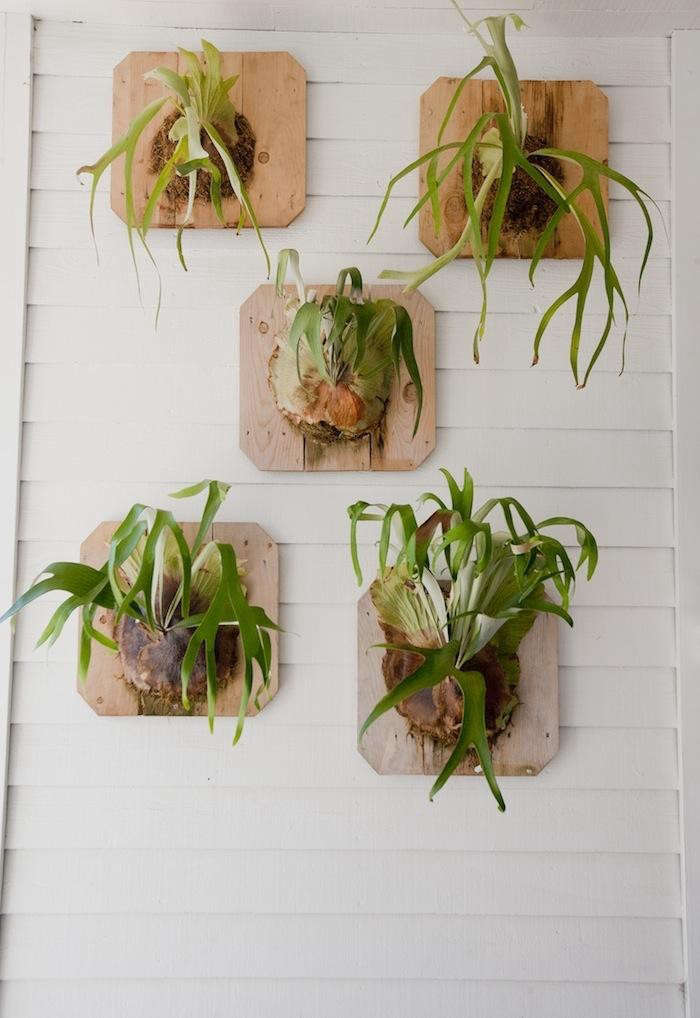 Above: Mounted staghorn fern trophies outside the Marin County Mart. Photograph by Mimi Giboin.
Above: An impressive collection of mounted and hanging staghorn ferns at Martha Stewart's Bedford home. Photograph from The Martha Blog.
Above: Julianne Moore takes her staghorn ferns outside. Photograph from Architectural Digest.
Care to try your hand at hanging your own? See DIY: How to Hang a Staghorn Fern.
(Visited 117 times, 1 visits today)