When garden designer Emily Erlam and her family moved a few years ago from London to East Anglia—where she had grown up a few miles from the sea—they found an unusual home, in what might euphemistically be called "unused agricultural buildings."
"We bought the old barn and piggery," she recently told The Modern House, "down the road from my mum."
After a major remodel ("we've kept the original flint wall of the piggery, and almost everything else is new," she said), Erlam's challenge was to create a garden that felt like an extension of the indoor living spaces. "As a family we live outside as much as we do inside; even in the winter the four of us will sit outside on the veranda and have a cup of tea," she said. "And, being a landscape designer, I was focused on how to extend the internal footprint to outdoor living spaces by connecting the building with planted areas up close to the house."
The solution? Two courtyards, entered through multiple doors in both buildings, planted with a rich mix of perennials, grasses, and evergreens for year-round color. Let's look at how the indoor and outdoor living spaces connect:
Photography courtesy of The Modern House except where noted.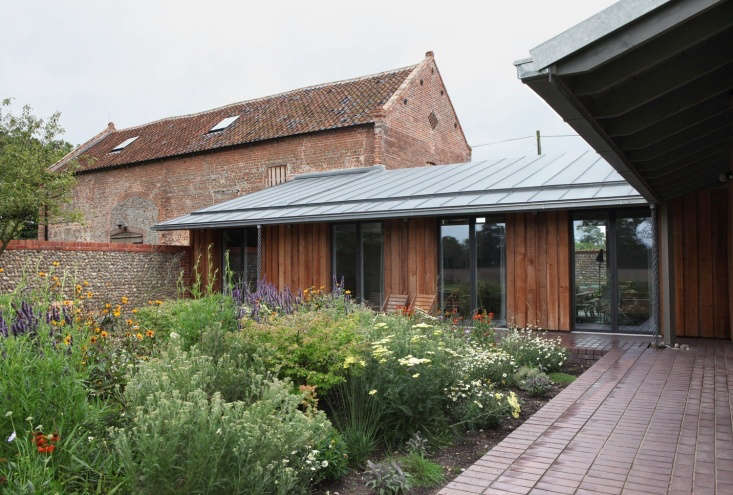 Kitchen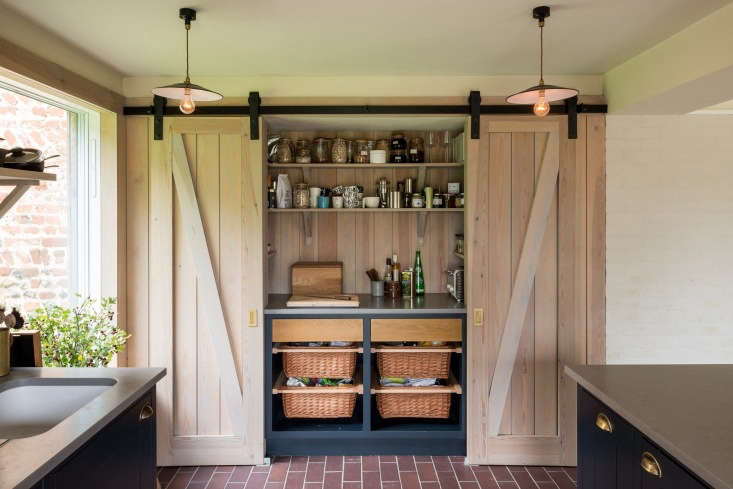 Firewood Storage
See more of Erlam's house and garden at The Modern House.
N.B.: For more of our favorite gardens in rural England, see Garden Visit: Derek Jarman's Prospect Cottage at Dungeness. And don't miss our recent post on The Cult of the Courtyard: 10 Backyard Ideas for Small Spaces.
(Visited 485 times, 1 visits today)