When it comes to entertaining, we are fans of low-lift, high-payoff recipes, particularly in the summer, when our time is better spent outdoors, preferably on a hammock, with a drink in hand. If you feel similarly, read on. We've searched our archives for the best summer drinks and cocktails. These delicious fresh-from-the garden concoctions are easy to make—and easy to love. (For non-alcoholic ideas, scroll down to the second half.)
Cocktails
Raspberry Sparkler
Elderflower Cordial
The Honeysuckle Rose
Basil Pomada
Non-Alcoholic
Lavender Soda
Infused Waters
Hibiscus Limeade
Rose Petal Ice Cubes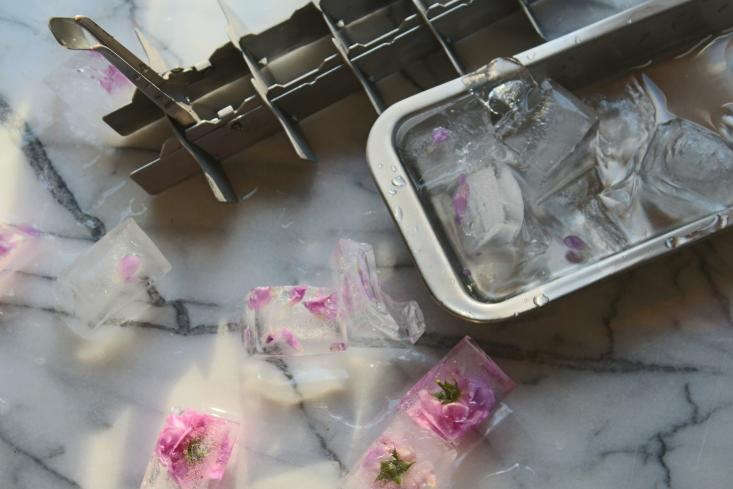 See also:
(Visited 3,448 times, 1 visits today)
Frequently asked questions
What are some easy garden-infused drinks for summer?
Some easy garden-infused drinks for summer include Raspberry Lemonade, Mint Julep, Cucumber Lime Mojito, and Watermelon Basil Cooler.
How do you make Raspberry Lemonade?
To make Raspberry Lemonade, combine fresh raspberries, lemon juice, sugar, and water in a pitcher. Stir well and let it sit for a while to infuse the flavors. Serve over ice.
What ingredients do I need for a Mint Julep?
To make a Mint Julep, you will need bourbon, fresh mint leaves, sugar, and crushed ice. Mix the mint leaves and sugar, add bourbon, and top with crushed ice. Stir gently and garnish with a mint sprig.
How can I make a Cucumber Lime Mojito?
To make a Cucumber Lime Mojito, muddle fresh cucumber slices, lime wedges, mint leaves, and sugar in a glass. Add rum and ice, then top with club soda. Stir well and garnish with a cucumber slice and mint sprig.
What is a Watermelon Basil Cooler?
A Watermelon Basil Cooler is a refreshing drink made by blending fresh watermelon chunks, basil leaves, lime juice, and a sweetener of choice. Strain and serve over ice, garnished with a watermelon slice and basil leaf.
Can I customize these garden-infused drinks?
Absolutely! Feel free to adjust the sweetness, acidity, or alcohol content according to your taste preferences. You can also experiment with adding other herbs, fruits, or even spices to create your own unique flavors.
Are these drinks suitable for all ages?
While the recipes provided can be enjoyed by adults, you can easily create non-alcoholic versions for all ages. Simply omit the alcohol and adjust the sweetness or add more non-alcoholic ingredients to enhance the flavors.
Where can I find more garden-infused drink recipes?
For more garden-infused drink recipes, you can explore recipe websites, cocktail books, or even consult experienced mixologists who specialize in botanical cocktails. Additionally, you can find numerous recipes and inspiration on Gardenista's website and other garden-focused platforms.