Nik Southern is having a moment. Her shop, Grace & Thorn, is a favorite of London's fashion set, who seek out her original, innovative work with bouquets and arrangements. (Clients include JW Anderson, Whistles, and Dover Street Market.) The business was launched in 2011: at first, Southern worked her floral magic in a basement studio, selling bouquets and arrangements in the coffee shop upstairs. Now, there is a Grace & Thorn retail shop on Hackney Road in East London. Fitted with shelving devised from slabs of concrete, Southern has a place to showcase her signature, whimsical flower-style. (No two bouquets are the same.) Grace & Thorn also sells a wide range of succulents, as Southern thinks they're the perfect beginner's houseplant.
Photography by Christine Chang Hanway except where noted.
Above: Street view of the new Grace & Thorn shop. Photograph by Emli Bendixen.
Above: Southern wanted cement shelving in the shop as it lends an industrial feel while allowing the plants to shine. 
Above: A grouping of succulents for sale at Grace & Thorn, including philodendron, aloe vera, and calathea.
Above: Malaysian pitcher plant: a carnivorous plant which primarily attracts insects, but has on occasion been known to trap vertebrates and even small mammals.
Above: Spiky Hawthornia. Photograph by Emli Bendixen.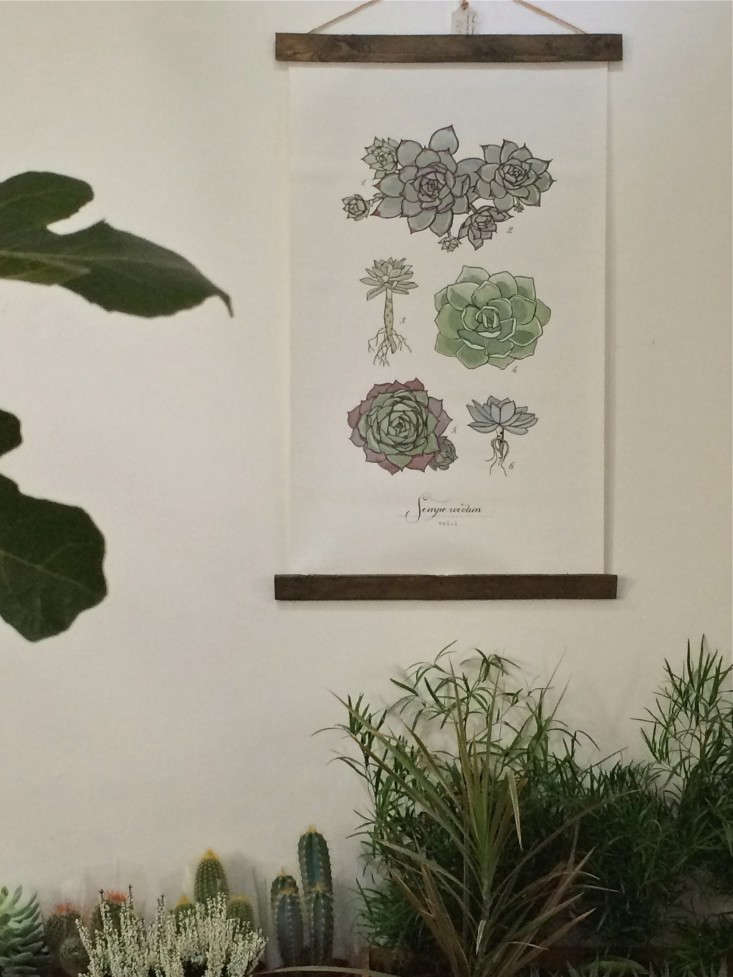 Above: "Sempervivum Vol. 1" botanical poster from Jessica Rose/VOL25.
Above: A grouping of mini succulents at the front of the shop makes for easy grab-and-go gifting.
Interested in learning more about caring for succulents? Check out 9 Secrets to Growing Succulents Indoors.  If you're visiting London, Leila's Shop is a short walk away, or research more options in our London City Guide.
A map of Grace & Thorn flowers, located at 338 Hackney Road in London.
Above: Map via Google.
For more of our favorite florists, see:
(Visited 92 times, 1 visits today)