We are big fans of Bloomist and their championing of artisan-made wares and environmentally-sensitive faux flowers. They recently wrote to share news of a new collection: live plants.
"Live plants were always a part of the original vision when we conceived of Bloomist," says co-founder Alex Bates. "But finding the right grower that aligned with our sustainability mission and that had the ability to scale and drop ship was an elusive challenge. How the plants were grown was just as important to us as the quality and shipping reliability."
They finally found their ideal partner in the Midwest: an MPS-certified greenhouse whose Earth-friendly growing practices align with Bloomist's commitment to the environment. (The More Profitable Sustainability group sets sustainability standards for the international flowers and ornamentals industry.) The greenhouse uses 100 percent recycled rainwater to water the plants, natural pest control methods in order to cut down reliance on pesticides, and wood boilers to generate heat (thereby decreasing carbon emissions by 90 percent). In addition, it recycles and reuses growing trays.
"This capsule collection is just the start. We will expand our assortment dramatically and want to layer on more unexpected species," says Alex.
Here's a look at Bloomist's new live houseplants collection.
Featured photograph by Dana Gallagher; all others by David Chow, courtesy of Bloomist.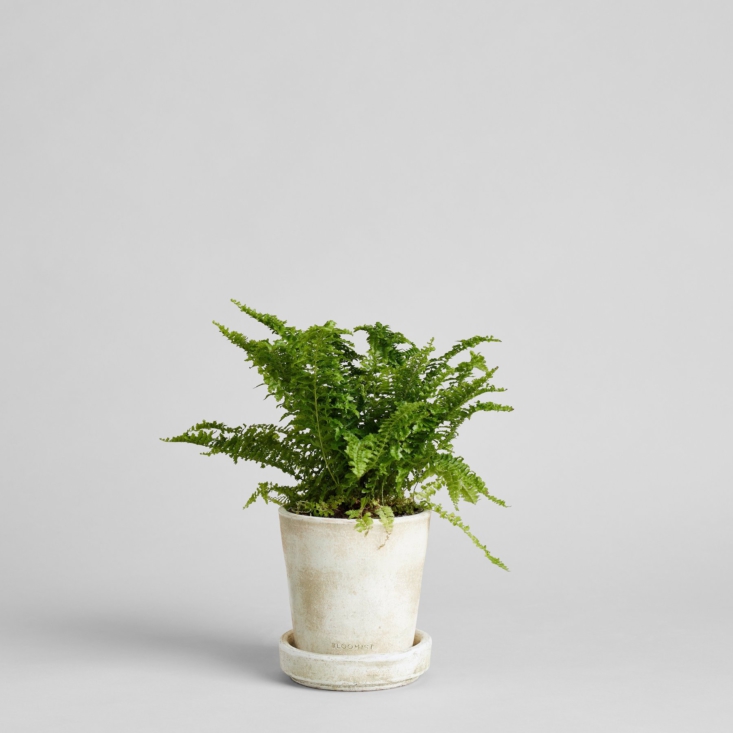 For more on houseplants, see:
(Visited 62 times, 1 visits today)