The other day, I came across on Instagram a friend's amazing before/after of her freshly painted house. The exterior had formerly been a greenish putty color, a not unattractive shade, but as soon as it was painted over with a dark charcoal gray (Benjamin Moore's Night Fall, specifically), the house morphed into a beauty.
This, of course, set me on a path of envy (such are the hazards of Instagram) that led to planning a paint makeover for my own house. Here are 10 surprising things I learned about painting your house.
1. The best time to paint the exterior? Depends.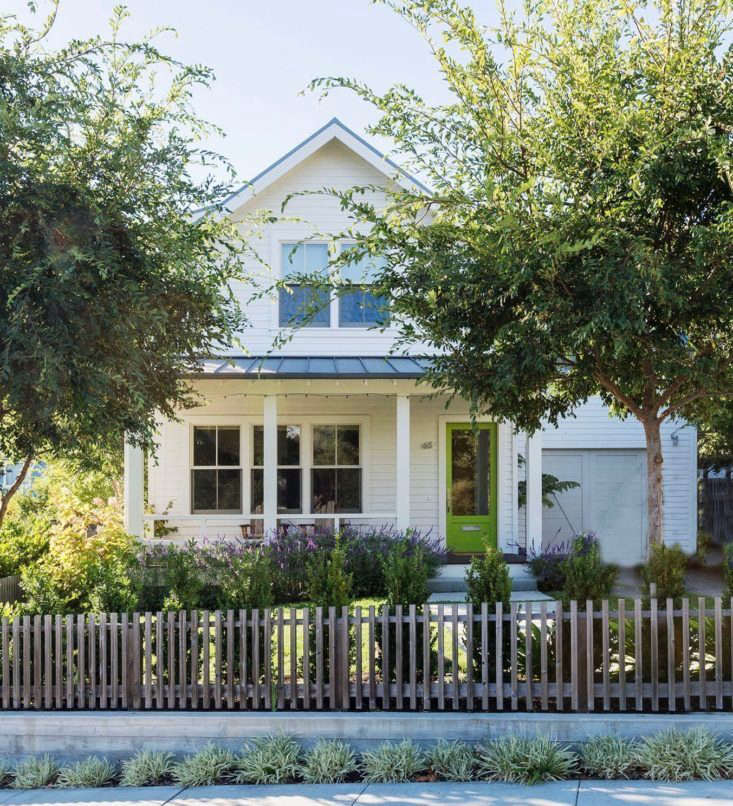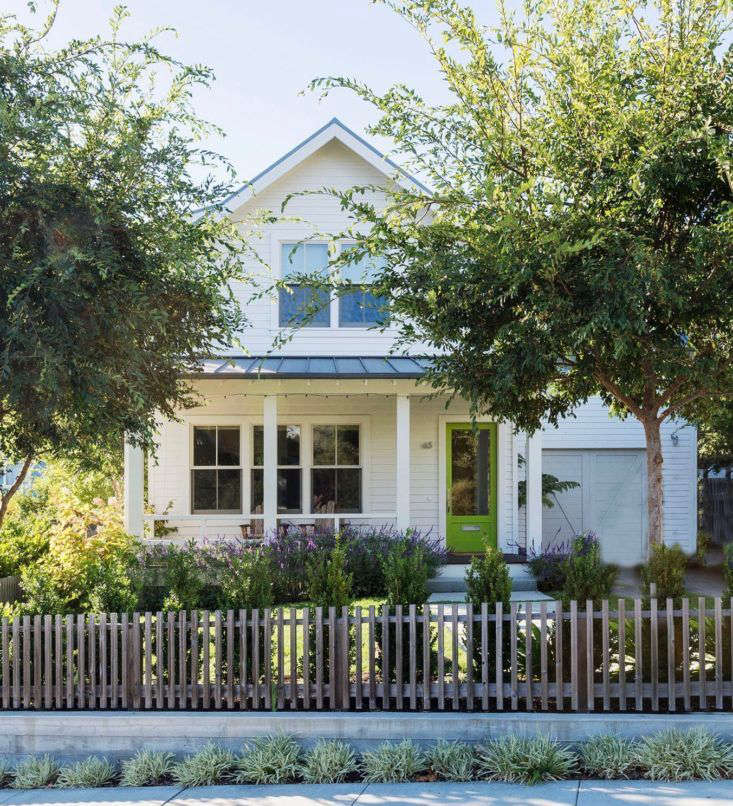 You've likely heard that the best time to paint your house is when the weather warms up—and that's largely true. Optimal weather for paint is generally when temperatures are consistently warm and above 50 degrees F. While springtime in certain parts of the country may be warm enough, in many other parts, it's not reliably temperate, especially come nighttime when temperatures may dip into freezing territory. Also keep in mind rainy season—which arrives for most areas in the spring.
If you must paint in spring, or even fall or winter, consider paint that's suitable for use in temperatures as low as 35 degrees.
2. You should leave it to professionals.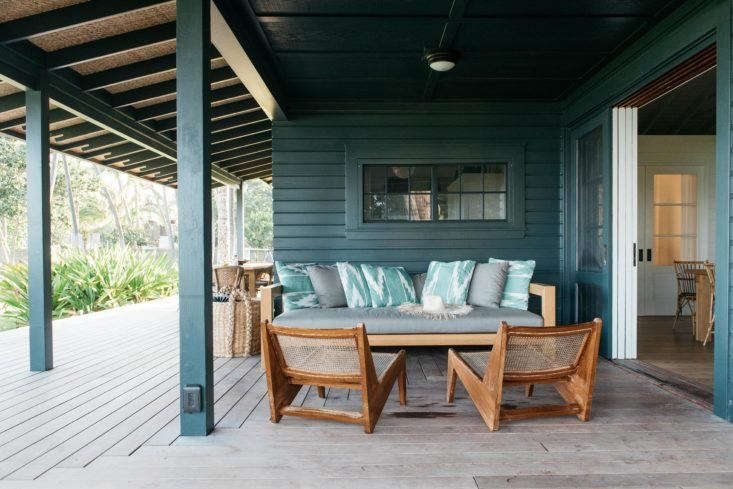 Thanks to easy-to-follow YouTube tutorials, DIY culture is thriving these days. Go ahead and put up that wall shelf, swap out your faucet, and paint the walls yourself—you'll likely save a lot of money going the DIY route—but when it comes to painting the outside of your house, it's best to hire pros. That's because they can often get the best deals on paint (a cost savings), already have all the equipment required, and, well, they're pros. Painting your house, especially if it's a multistory house, is exacting, physically demanding, and sometimes dangerous work.
That said, if you have your heart set on doing it yourself and your house is single-story and relatively detail-free, consider hiring the pros to do the arduous work of prepping your home and property (including power-washing, patching, sanding, and scraping), and you can paint it yourself afterward.
3. Especially if there's lead involved.
Homes built before 1978 may have paint with lead in it. That's a whole can of worms you do not want to open without professional help.
4. Go dark—and save money!
A perk of going dark: You may be able to skip the primer if the original paint is a lighter color, and you may need fewer coats! Another cost-saving idea: Refresh your house with the same color rather than choosing a different hue; you'll probably need just one coat. For some cons of dark paints, skip to #8.
5. You'll need to protect your plants.
Got plants growing close to your house? You'll want to protect them from paint drips with a drop cloth or plastic sheeting. Plants that touch the exterior of your building will either need to be removed, trimmed, or tied back so that painters have room to do their job.
And if you're mulling a landscape redesign, you may want to get that done after you have your house painted, so that painters don't accidentally trample on young plants.
6. You may want to consider a color that will spotlight your garden.
If you have a showy garden that you'd like to highlight, choose a paint color that will do it justice. For instance, architect Kelly Haegglund chose a bright green door (see first image), because "it's modern, and a complement to the greens and purples in the garden." And I've noticed that darker house colors often make the colors in a garden pop.
7. But white will never be a bad choice.
Something to consider if you're thinking about selling: A national survey conducted by Sears Weatherbeater Paints a few years ago found that almost 40 percent of those polled said they would choose white for the exterior of their home.
8. Dark colors are great, but …
Is black the new neutral? Black houses are certainly on the rise, and there's no denying their chic appeal. But you may want to consider these cons before crossing over to the dark side: First, black houses absorb more heat from the sun than white houses. And black fades faster than lighter colors. For a full analysis, see Black Houses: The Pros and Cons of a Dark Painted Facade.
9. Selling your house? Consider a dark door.
According to Zillow's 2018 Paint Color Analysis, which involved examining more than 135,000 photos from sold homes around the country to see how certain paint colors impacted their sale price, a house with a black or charcoal gray front door, on average, sold $6,271 more than expected.
10. Should you tip painters? Probably.
While tipping house painters is neither expected nor required, you may want to do so, especially if they exceeded your expectations in any way or went above and beyond for the job. How much? Some advocate tipping 15 to 2o percent, but on a $5,000 bill, that adds up to a whole lot. I like this advice I found in a Washington Post story better: It recommends a $10 to $20 tip, plus a glowing online review. "Even better than a tip, however, would be to give the painter a positive review on Yelp, HomeAdvisor or similar websites. And consider providing breakfast (coffee and doughnuts) or a pizza lunch for the crew."
For more helpful information on painting your house, be sure to check out our Hardscaping 101: Exteriors & Facades design guide.
Plus, see the following for color inspiration: