For those of us not lucky enough to live in Barcelona, there's a network of rental apartments that will allow us to indulge in a Catalonian fantasy.
For availability and prices, go to Destination BCN.
Above: Located in and around Barcelona's central neighborhoods, Destination BCN's apartments range in size from one-bedroom to three-bedroom units. The larger apartments sleep six.
Above: The Principal apartment has two bedrooms, a kitchen, laundry room, and three bathrooms.
Above: Bathrooms are stocked with towels and hair dryers.
Above: The two-bedroom Walden apartment has one bathroom and sleeps four; it's a few blocks west of La Rambla, Barcelona's most popular tourist thoroughfare.
Above: The apartments have kitchens and are stocked with cooking equipment, dishes, and pantry staples including herbs, spices, oil, and vinegar.
Above: The two-bedroom Paso Doble apartment is in a doorman building with an elevator.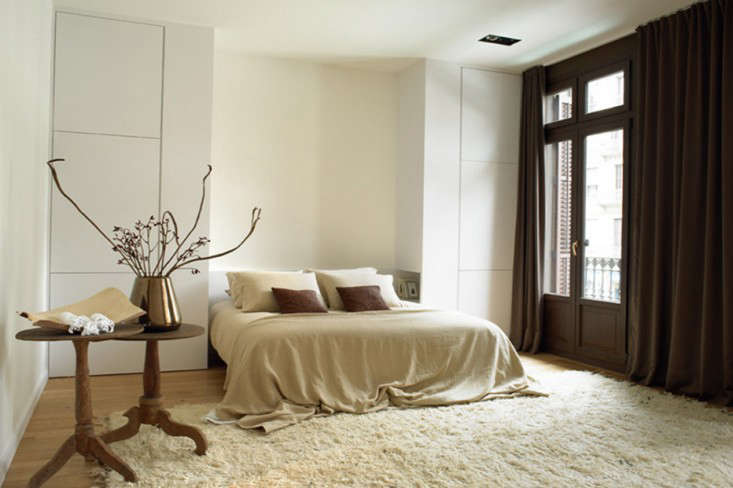 Above: The apartments have WiFi, air conditioning, and TVs.
Above: A bay window in the Paso Doble apartment.
Planning a trip? As part of our new Travels with an Editor series, all week long we'll be posting stories about our favorite Gardens, Shops, Lodging, and Restaurants in Barcelona.
You need to login or register to view and manage your bookmarks.