In 1929, Ludwig Mies van der Rohe changed the way architects thought about buildings with his pavilion for the International Exposition in Barcelona. With a modernist nod to classicism, it became an instant modernist icon. And now? Meet the bird feeder version.
Dutch designer Monique Engelund created the sculptural Barcelona Bird Feeder out of durable acacia wood sustainably harvested from European forests; reflecting pool included.
Above: The Barcelona Birdhouse is $200 from Fitsu in Los Angeles.
Above: The Barcelona Bird Feeder is €170 from the Finnish Design Shop or $199.95 from Scandinavian Grace in the US.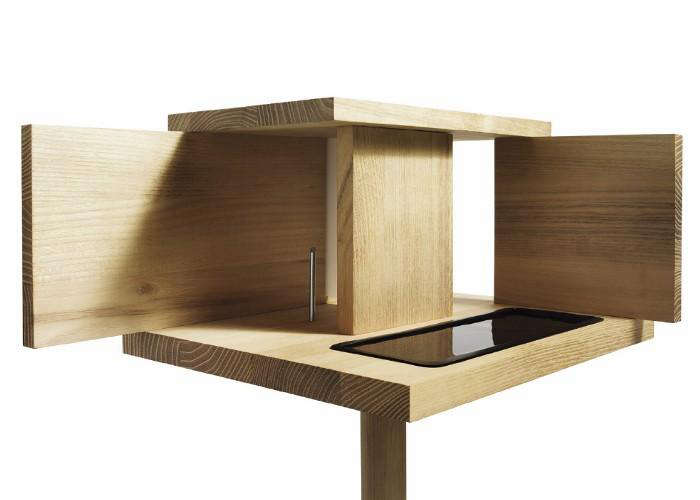 Above: A small feeding table is located just under the roof with a birdbath that sits out in the open.
Interesting in learning more about Barcelona design? All week long we'll be posting about our favorite Shops, Restaurants, Hotels, and Gardens in Barcelona.
N.B.: This is an update of a post originally published September 27, 2012. 
You need to login or register to view and manage your bookmarks.