In the 300th anniversary year of the birth of Lancelot "Capability" Brown, it is clear that his reputation as the United Kingdom's greatest landscaper is safe. What is not so clear is how the landscaping of historic parklands can influence our own gardens. Notebooks at the ready while we do some interpretation.
Capability Brown was an 18th-century minimalist. Living through the reigns of three King Georges, he was a land shifter whose work was defined by subtlety. Brown's style was so pure that his landscapes look as though they have arranged themselves; this apparent simplicity has helped to ensure their remarkable survival rate. If a Capability Brown landscape could be bottled, it would be essence of grass, trees, and water.
Here are 10 garden ideas to steal from Capability Brown:
Photography by Jim Powell for Gardenista.
Maintaining Composure
Above: This is not a field. It's part of the parkland at Burghley House in Lincolnshire. That is to say, it is where the garden around the house extends into the countryside, but is still composed as a picture. The grazing line under these linden trees (common lime in the UK) has been made by deer or sheep.
Live-in Livestock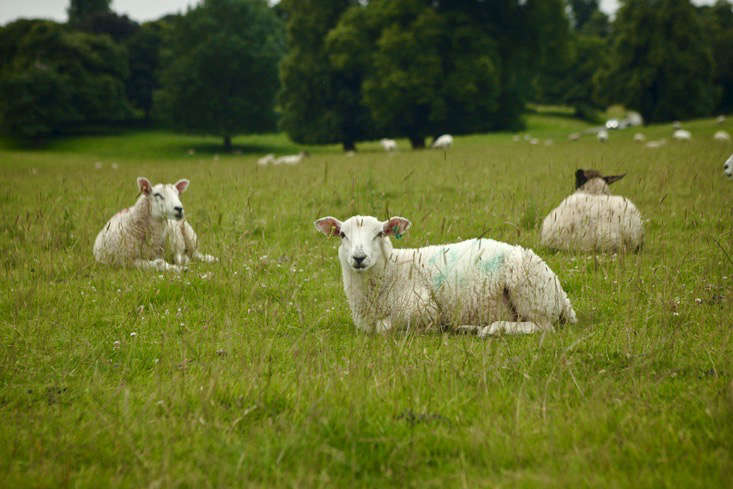 Above: If there are no obvious barriers between a house and its wider context, then grazing animals are brought closer to the windows in a picturesque way.
One of Brown's favorite devices was a ha-ha (see below). For contemporary country gardens, a simple barrier such as post and rail fence helps to maintain a flow between the landscape and your own back yard (see Garden Visit: Charlotte-Anne Fidler's View Over Wiltshire).
Hidden Ha-ha