We were charmed by how easily stylist Sania Pell transformed a few small sprigs of flowers and berries from her garden in London into neon pops of color—they're Valentine worthy, too.
All you need to create your own is a few simple materials (see below). For step-by-step instructions, see Sania Pell.
Photographs by Sania Pell.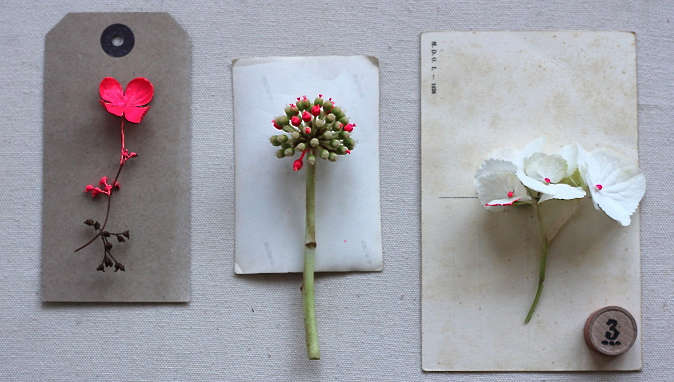 Above: In addition to a few specimens from your garden, you'll need: neon-colored acrylic paint, small pieces of felt in a matching color, glue, scissors, and a paintbrush. You can mount the finished flowers on heavy cardstock or other paper.
Above: "Painting is easiest on pale flowers like the white hydrangea but darker colored flowers and berries work too, they just need a couple of coats of paint," says Ms. Pell.
Looking for more suggestions for creative last-minute valentines? For our favorite DIY project, see Vanilla Bean Hearts for Valentine's Day.
(Visited 44 times, 1 visits today)