After years of living in San Francisco, industrial designers Rachel Gant and Andrew Deming wanted a change of pace. They found it on the coast of Florida, where the small city of St. Augustine (pop. 13,679) lured them with its "historic architecture, cobblestone streets, and beautiful beaches," says Deming.
The couple (co-founders of Yield Design—we've featured their Mediterranean Planters) bought a rundown, 1,500 square-foot house with a large garden. The natural setting was what sold them: "We have cypress trees, ferns everywhere, lots of birds, and sea breezes," said Deming.
They got a loan to buy the property but had to pay out of pocket to rehab it, and "it was in terrible shape," says Deming. In the end they spent $20,000, including $5,000 on exterior upgrades. (See the interior rehab on Remodelista.) Let's see how they did it:
Photography by Kelsey Heinze courtesy of Yield Design.
One of the jobs they hired professionals to complete? Exterior painting. (The facade color is Sherwin-Williams' Black Magic, in an outdoor formula called SuperPaint.)
The exterior doors and windows are painted in Sherwin-Williams' Extra White, the same color as the walls inside the house. The entryway floor is the original concrete slab that came with the house, finished to match the interior concrete floors.
Before
After
Curb Appeal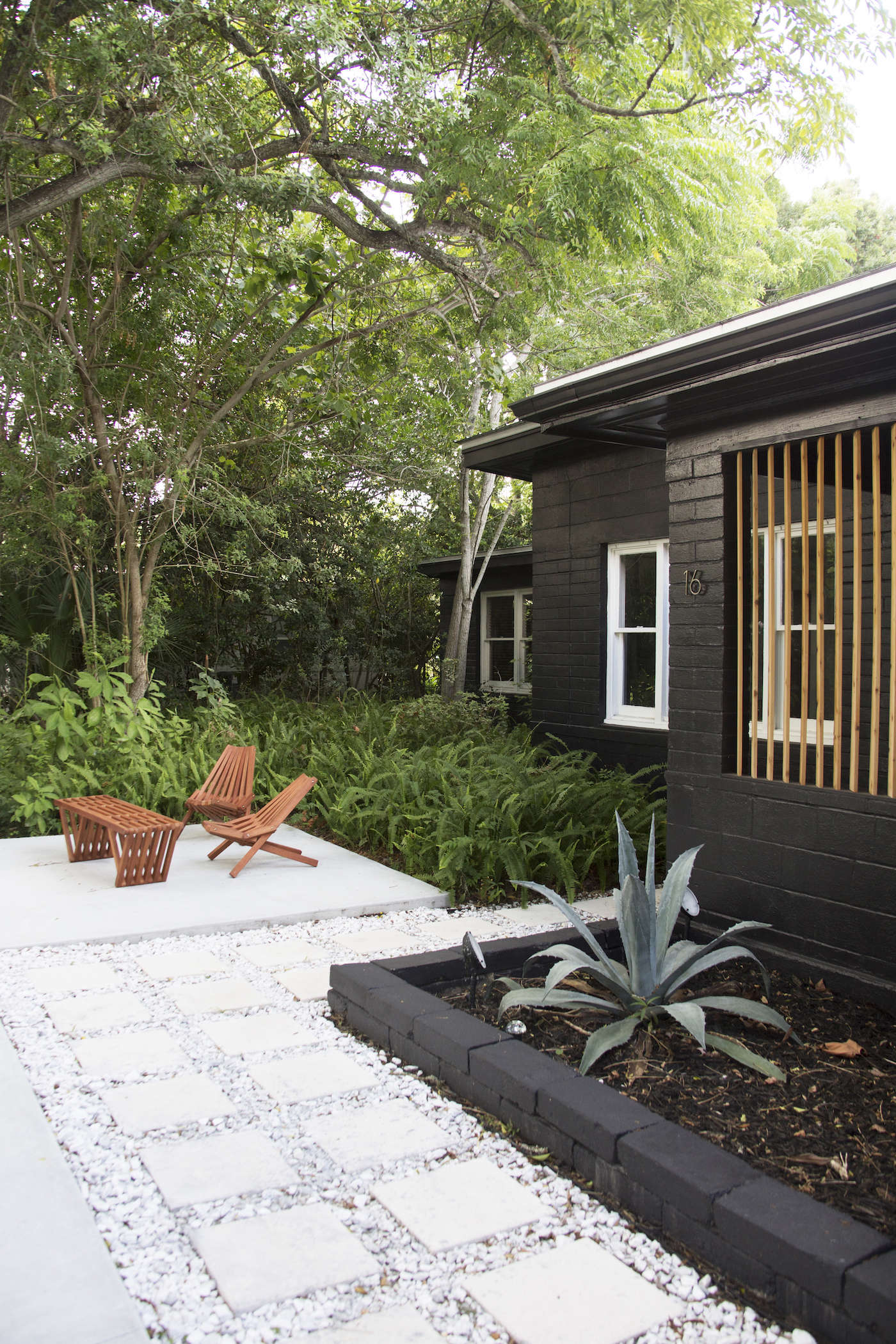 Gant and Deming replaced the aging mailbox with a simple design, painted black.
Read about the house's interior transformation on Remodelista. For more inspiring Before & After posts, see:
(Visited 2,239 times, 4 visits today)