A garden shed should be a sanctuary. Your safe space. At its most modest, a shed is the little building in the backyard, preferably covered with vines, where you can slip off on your own to hang your hat on a hook, re-pot an overgrown scented geranium, and organize all your sharp-edged tools.
Or your shed may be grander. If your garden space allows, a shed may be expansive enough to serve as a studio: all you need is a desk, a stool, and a task light. There might be a rack on the wall for bike storage. Your shed could have electrical outlets, a tool bench, running water, heat.
We all need a garden shed for storage space, work space, or a hideaway—and wouldn't it be nice if it also had a window to crank open to feel a breeze? Whether it's the Perfect Potting Shed you're after or a Stylish Lean-To for Tool Storage, or a sublime, architect-designed space that can double as guest quarters, you may wonder: What is the best design for my garden?
Use our brand-new guide to Garden Sheds for inspiration. We've got tips on everything from construction ideas—from poured-in-place concrete to stone, corrugated metal, or pressure-treated wood—to DIY Wooden Shed Kits to complement your landscape.
Here's a glimpse of design ideas you'll find in our guide to Garden Sheds:
Recycled Sheds
From corrugated metal salvaged from a chicken coop to reclaimed redwood planks, garden sheds can be designed simply and stylishly to fit any budget.
Architect-Designed Sheds
An architect will start the design process by asking you how you plan to use your shed (the second question will be "Where do you want to site it?"), writes Janet. Read more about step-by-step garden shed design in Hardscaping 101: Garden Sheds.
DIY Kit Sheds
See more choices in 10 Easy Pieces: DIY Wooden Shed Kits.
Clever Shed Storage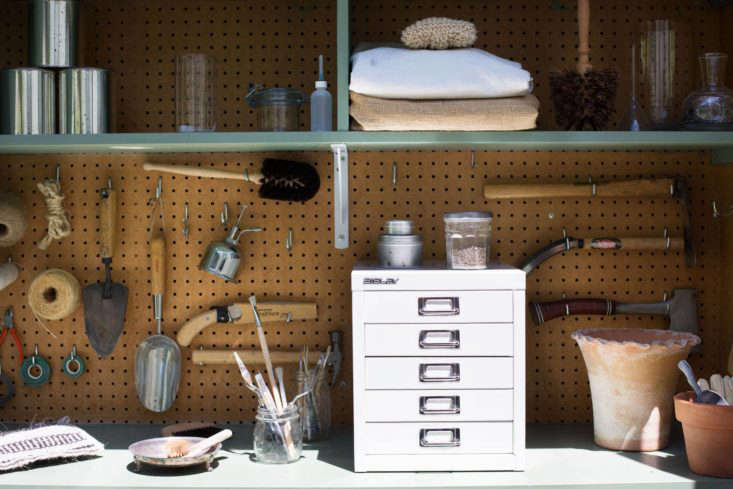 See more in DIY: File Cabinet Becomes Tool Stash.
Tool Sheds
Writers' Sheds
See more of this project in A Writing Shed in the Garden.
Florists' Sheds
See more of this project in Wild Bunch: In the Studio with Floral Designer Tammy Hall in Shropshire.
Sleeping Sheds
Do you have more design questions about retaining walls? Start with our primer, Hardscaping 101: Garden Sheds.
See more inspiration and ideas (and materials) in our new guide to Sheds & Storage: A Field Guide to Design. Read more about hardscape design elements in our curated guides to Hardscape 101, including Driveways, Fences & Gates, and Decks & Patios.