It's all in a day's work: an office file cabinet moves to the garden shed and gets a second life as tool storage.
The office staple has sturdy metal drawers to do a heroic job of organizing basics, in this case pruners, clips, and assorted brushes. On top we stack odds and ends like tape and twine that get the most use—and tend to go missing right when you need them.
Photography by Mimi Giboin for Gardenista.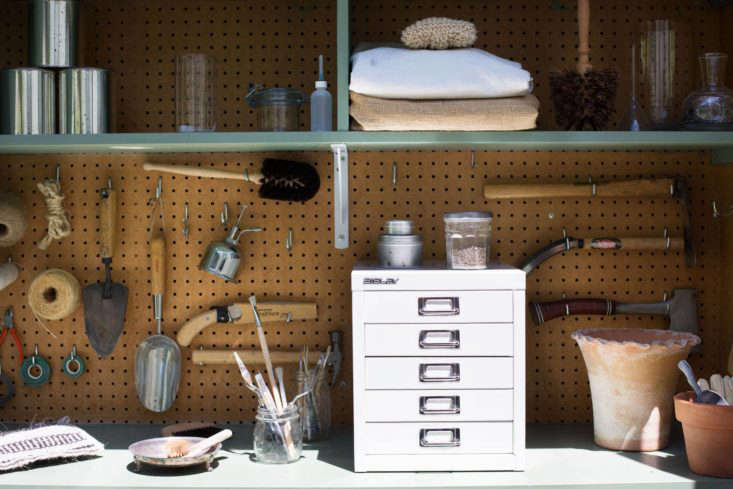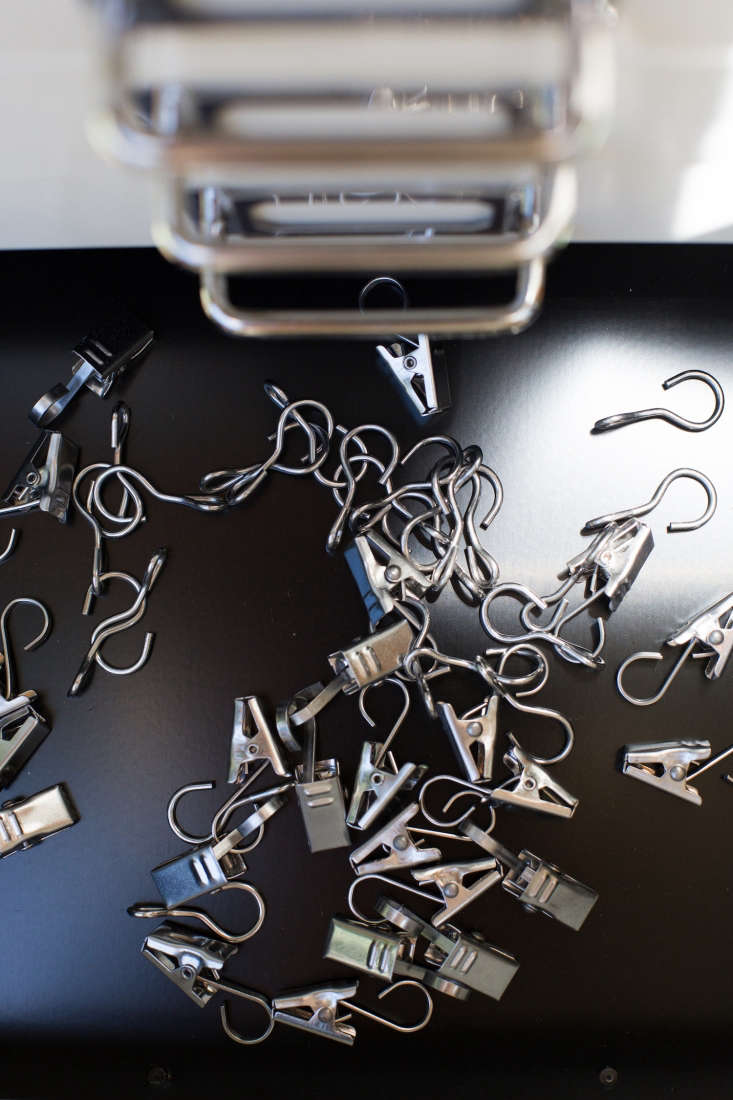 For more tips on tool storage and shed organization, see:
(Visited 130 times, 1 visits today)