Imagine how useful it would be to have a big, deep coat closet in your garden. For inspiration, consider Julie's made-from-a-kit shed in Mill Valley, California (shown in the photo above). As you can see, she has kitted it out with shelves,  hooks, and plenty of wall space for pegs.
Like a coat closet, a wooden garden shed can hold (and hide from view) all sorts of stuff you own: tools, off-duty hoses, and mucky boots. Not to mention bikes, pool equipment, bamboo garden stakes, balls of twine, and that bag of muddy dahlias you just dug up. If you're the organizing type (and we are), you can putter for hours, putting everything in order while you wait for spring.
Here are 10 of our favorite small wooden sheds to assemble and tuck into a corner of a garden: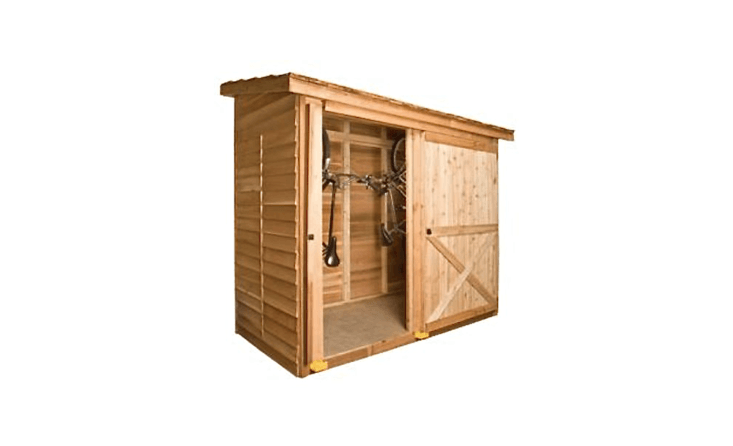 Are you checking off autumn garden cleanup and rehab projects? See more ideas in our curated guides to Garden Design 101, with inspiration to help you plan upgrades to Outdoor Lighting 101 and curb appeal fixes for Exteriors & Facades. Read more:
You need to login or register to view and manage your bookmarks.