During one of New England's recent snow storms, I witnessed a minor miracle of Nature: a robin convention in my yard.
Despite their reputation as "harbingers of spring," robins don't necessarily go away in the winter. But they can be very elusive. Roosting in large numbers, high in the trees, they won't come down for your seeds. If you want robins to flock to your snowbound yard, you need to plant a winter berry garden.
Photography by Justine Hand, except where noted.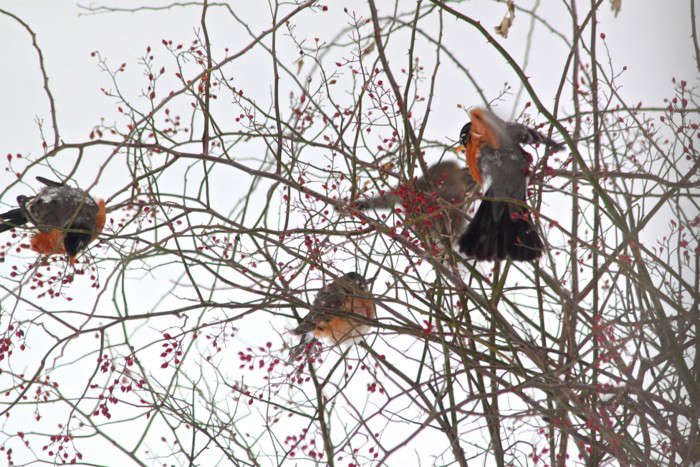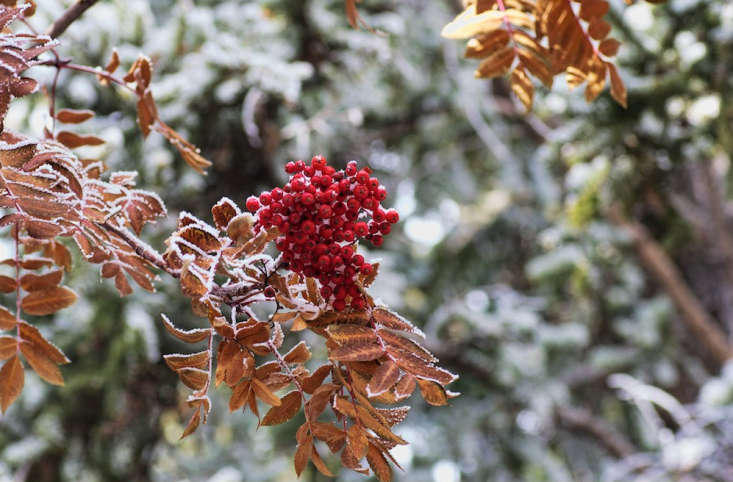 More on feeding birds:
N.B.: This post is an update; it was first published December 2017.
(Visited 489 times, 1 visits today)