You've finally decided: a vegetable garden is in your future. Congratulations are in order because you could fill a basket with all the benefits of growing your own produce: nutritious food, cost savings, and vitamin D and other health benefits from outdoor physical activity. And I'm sure you've heard by now that the earth loves sustainable, organic gardening. But before you dive into the world of compost and cucumbers, there are many factors to think about to ensure success.
Here are 10 things you might not know about starting a veggie garden:
1. Location is everything.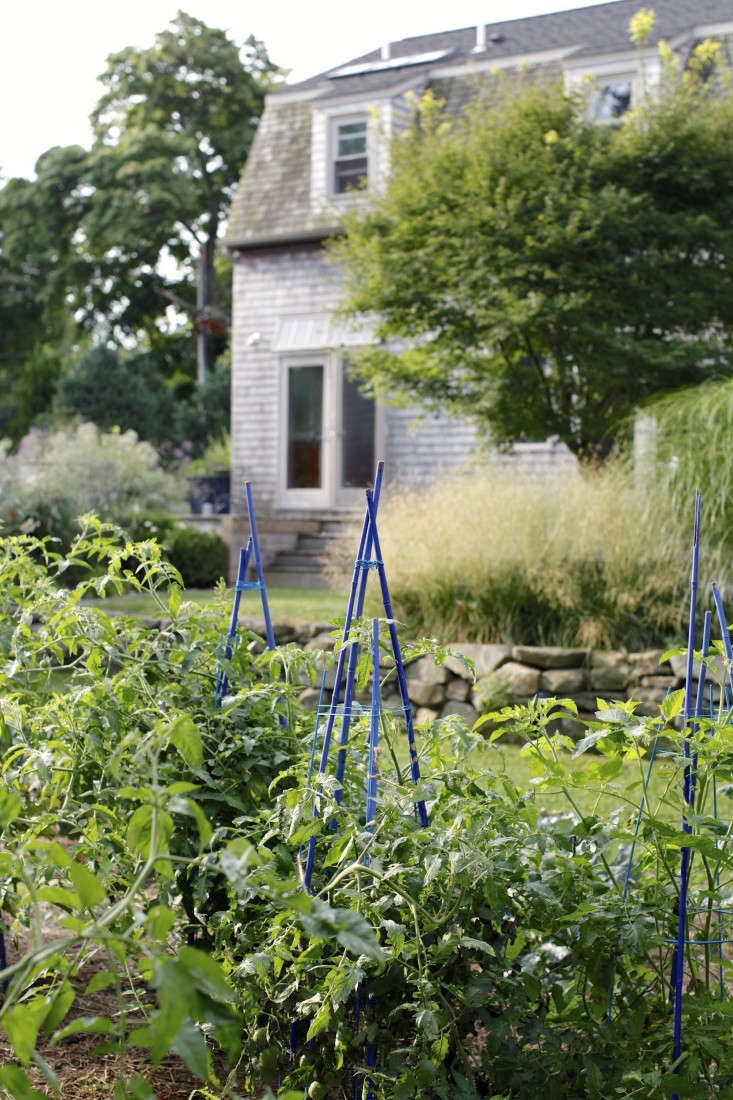 Start by thinking about visibility and sun. Decide on a good spot where you will see your veggies or walk by them often. This way you can notice when plants need harvesting or tending to. Also, the spot needs to receive at least 6 hours of sun a day, unless you live in a super hot climate, then you might be able to get away with a little less.
2. You'll need to water more than you think.

On average, most mature veggies and herbs need about one to two inches of water a week, and new seedlings can dry out in a matter of hours. The goal is to create roots that grow deep into the soil, and this is achieved with watering plants deeply. When considering locations, site your plot near a water source for easy watering, and an even better idea is to add drip irrigation which delivers slow and consistent drinks.
3. Raised beds are better.

Raised beds or large containers are more moisture-rich and usually better draining than open ground. Even a simple retaining wall built at a depth of about 10 inches is a smart option. Also, by raising or containing areas, you can be sure the soil you plant in (and the food you harvest and eat) is pesticide- and chemical-free.
4. Healthy soil is everything.
Never, ever skimp on good soil prep. Yearly enrich your garden beds or containers with organic compost, which will help with drainage and encourage long-term health. Try not to rely on fertilizers despite the short-term benefits. Instead, focus on adding organic amendments to feed the soil.
5. Mulch can be your friend.
Protect your improved soil from invading weeds, water runoff, and moisture loss by adding a top layer of organic mulch. Just remember not to smother or bury the crowns of your plants. Also, compost can even be used a mulch.
6. Don't plant too early (or too late).
Learn your frost dates and plant accordingly. In most areas, the first and last frost dates set your planting schedule. The idea is that you don't want to injure tender little sprouts with damaging frosts. Besides, little seeds will just sit in the soil if it hasn't properly warmed up or they could drown if the soil is still too soggy. Another ill-advised time to plant, especially in drought-prone regions, is in the heat of summer. Instead focus on planting in the spring and fall.
7. Neat rows are overrated.
You don't have to plant in rows. By clustering plants together, you can better trap moisture and allow taller plants to provide shade to smaller plants. Also by grouping plants together by watering needs, you can prevent over-watering those that don't need much. Another thing to know is that vegetables do extremely well with companion plantings (a technique using the growth habits of one type of plant to help others). The most famous union is the "three sisters" (beans, corn, and squash) but there are other successful combos.
8. Picky is good.

Know that to reap the rewards and keep veggies producing all season, a veggie garden needs routine tending to. Fact: turn your back and poof!—cilantro and arugula will bolt and then you need to replant them. Takeaway: Veggie gardens are not a 'set and forget it' project. Prune, pinch, and harvest regularly.
9. Drought-resistant veggies are a real thing.
It seems crazy, but some plants grow better with less water. On the flip side, cool season plants with short root systems struggle without water, such as lettuce. Here are some drought-resistant veggies for hot climates: Corn, cucumber, cantaloupe, eggplant, and all pepper varieties.
10. Note-taking is important.
You might think you'll remember when you planted that prolific zucchini and what the variety was, but then again you might not. Record in a journal what you grew, where you grew it, and any other planting notes. Make sure to also write down all your failures like that pepper that never produced, or the broccoli that became infested with aphids, and the tomato that tasted meh.
Have your own tips to share? We'd love to hear about them.
For more on edible gardens, see:
(Visited 282 times, 2 visits today)