If life imitates art, so too does the garden. At least in the case of artist Georgia Marsh's home in Jamestown, RI. It is clear that Georgia approaches her garden with an artist's keen sense of space, allowing stone walls and paths to define the various beds. She has no interest in highly cultivated gardens with perfectly trimmed edges and borders. Instead, she prefers native grasses, fennel, and sedum to spill out over stone borders and into the walkways, swaying, bending, and creating movement throughout the landscape.
Photography by Christine Chitnis for Gardenista.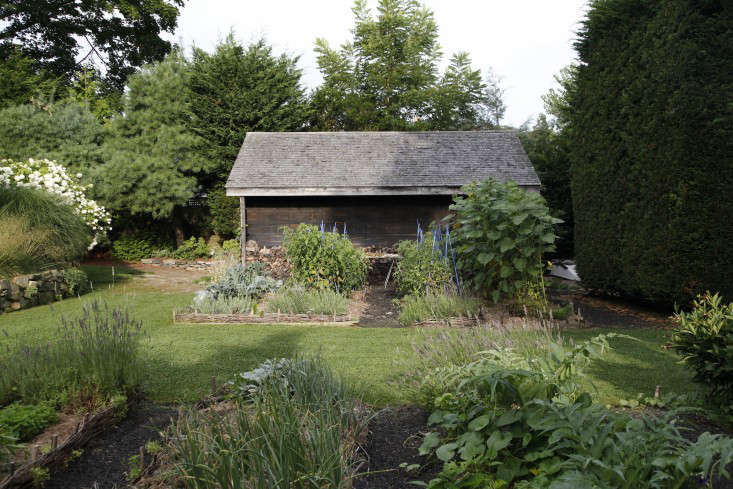 "It's my Zen," she says of her love of plants, and with her garden she has created a serene space capable of imparting a bit of Zen to its lucky visitors.
For another of our favorite artist's gardens, see Garden Visit: Derek Jarman's Prospect Cottage at Dungeness. And for another of our favorite Rhode Island gardens, see Landscape Architect Visit: A Historic Farm, Ocean Views Included.
(Visited 536 times, 1 visits today)