When London-based florist Fran Bailey started to hunt for an additional workspace near her flower shop in Dulwich, she didn't expect to unearth such a magical location just a stone's throw from the area's ever-popular Lordship Lane. When she started to strip back the walls of a small former workshop, however, she discovered all sorts of treasures—walls of beautiful Victorian tiles, old metal windows, and a useful cellar which now acts as a storeroom and workspace.
Earlier this year Fran opened another branch in Deptford, which is larger but sells much the same mix of plants and lifestyle accessories. It's unsurprising that visitors to both stores just want to move in. Forest feels like a chic city studio, except it's a bustling shop where everything is for sale. Let's take a closer look.
Photography courtesy of Forest.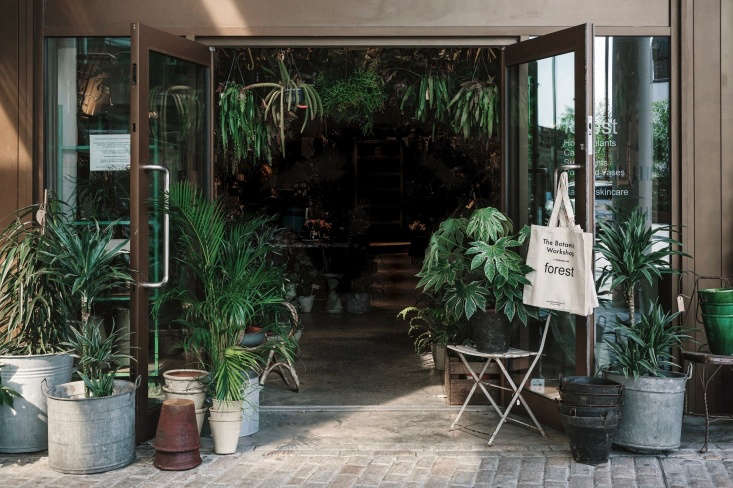 Earlier this year, Fran and her daughter Alice, added the additional Deptford outpost. Housed in a former railway arch, the cavernous space could not be more different from the Dulwich store, but this up-and-coming area is packed with the young people who are driving the houseplant revival. This space also serves as a location to host workshops—and there are still spaces for this year's Christmas wreath-making workshops.
N.B.: For more of our favorite London houseplants shops, see:
Finally, get more ideas on how to plant, grow, and care for various houseplants with our Houseplants: A Field Guide.
(Visited 63 times, 1 visits today)