The size of a boîte, Cabinet de Porcelaine, on Rue de Verneuil in the heart of the Rive Gauche district, is all that one could wish for in a Parisian shop. The items inside are not among life's essentials but they perfectly express the character of the small, art-and-antiques quarter across the Seine from the Louvre.
Samuel Mazy is the ceramic artist behind this cabinet of curiosities. He draws on the proud tradition of fleuriste porcelainiers, who were supported by Madame de Pompadour, in producing bagatelles of Sèvres porcelain for the court at Versailles. When Louis XV's mistress welcomed the King into her conservatory, its scented contents were 50% porcelain, just as fragile as the living flowers but ever-blooming. Traditionally attached to light fixtures or any decorative framework, the pairing of porcelain and bronze continues today, balancing magnolia blooms on sturdy metal branches that are so convincingly lichen-encrusted that it is a shock to discover that they are not real.
Enter—the shop is open:
Madame de Pompadour's natural flair for art and decoration was obviously amplified in her association with Louis XV, and she was a key influence in creating the style known as Rococo, which still has a home at the Cabinet de Porcelaine.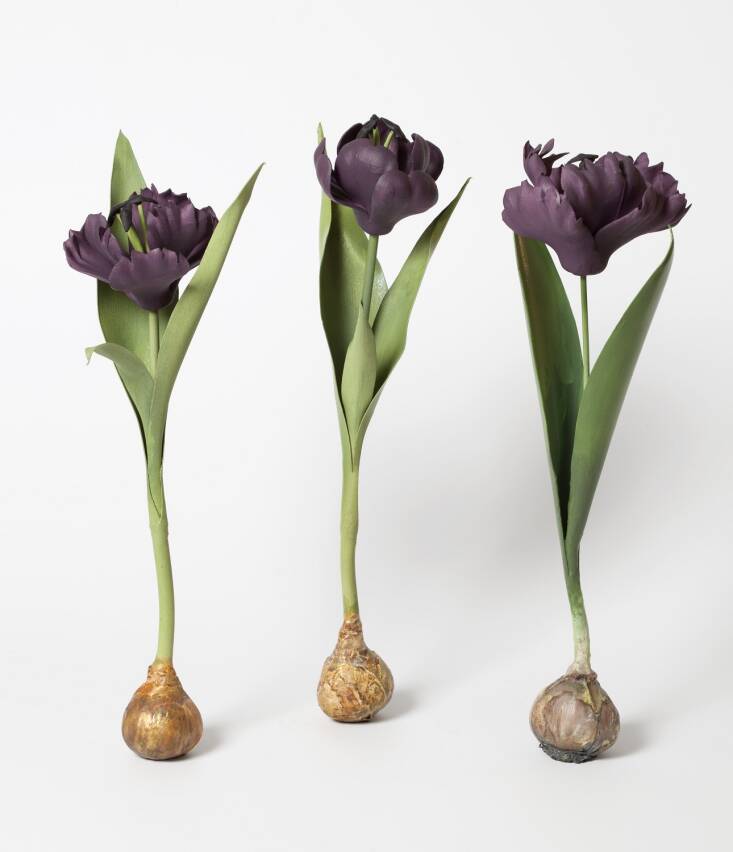 For more on Parisian style:
(Visited 355 times, 1 visits today)