Charlotte Moss is not like you or me, unless you happen to have spent the last 25 years crafting three acres of formal gardens to complement your country house. In which case, my respect.
Moss left Wall Street 30 years ago to pursue a career as an interior decorator. Her ninth book, Charlotte Moss: Garden Inspirations, suggests that banking lost a force of nature in more ways than one. The mammoth tome shares the nooks and crannies of Moss's East Hampton home ostensibly to convey how one's garden can fuel the pursuit of beauty in other parts of life. However, that point is not the ultimate takeaway for this reader. Here's my crib note: Charlotte Moss knows how to live it up, and there's not one among us who wouldn't benefit from taking a few glossy pages from her book.
Photographs courtesy of Rizzoli.
Above: When Moss and her husband, the financier Barry Friedberg, bought a spec house "in the estate section" of the Hamptons, she was delighted that it came with minimal landscaping. (Calm yourself: this is an "after" photo.)
Working with Lisa Stamm and Dale Booher of the garden and design collaborative The Homestead, Moss mapped out a series of garden rooms anchored by boxwoods–and proceeded to tweak the design as she ran across more desirable models during her travels. Her motto: "[I]f it doesn't please you, then OUT."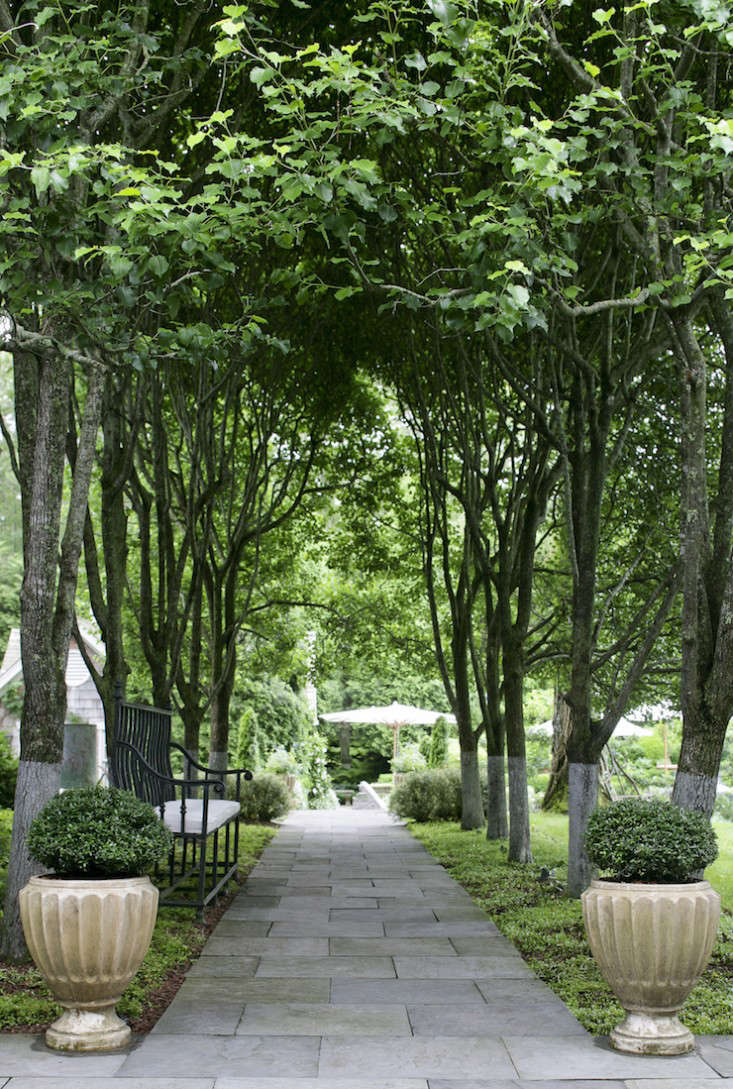 Above: Booher says he initially presented Moss with a design featuring five allées; she slashed the number to one. And, Booher admits, she was right.
Moss does not assume that we all are handing directions to our gardening team before dictating the lunch menu to the chef and checking in on the calligrapher doing the place cards. She does, however, insist that everyone has the ability to create an atmosphere of beauty.
Above: It doesn't take flower arrangements worthy of a Dutch master to bring beauty into your home, Moss argues. Single-variety bouquets "can make anyone look like a flower arranging genius."
Above: The key to successful entertaining, Moss says, is practice. And freshly ironed linens, good food, a gorgeous table, and a happy host. The rest–like a monumental fountain–is entirely optional.
Above: Charlotte Moss: Garden Inspirations is $32.72 on Amazon.
For more Hamptons moments, see:
(Visited 131 times, 1 visits today)