Artificial grass has been gaining ground—and a reputation for being eco-friendly because it doesn't need water, fertilizer, or to be mowed. Plus, the newest generation of artificial grass often looks good enough to fool us into thinking it's real.
But have we been too quick to extol the virtues of artificial grass? After Michelle included it on a list of 13 Landscape Design Ideas to Steal in 2015, some readers revolted: "It might be better to grow something, rather than smother the living soil beneath it," Susan Krzywicki wrote. Another reader pointed out, "Artificial turf is extremely hot. Ask any child who plays soccer in the DC. region. On a bad day, the turf can burn through your cleats."
Our readers got us thinking. Does artificial grass offer salvation to drought-prone climates—or it is one of those inventions that will eventually end up in the too-good-to-be-true file? Here's a close look at the pros and cons of live lawns versus artificial turf.
Where do you stand on this issue? Tell us in the comments section below.
Our London editor Christine Hanway's backyard has lush green grass—real or fake? Read on to find out. But first, the backstory.
Turf Grass Lawns: Drawbacks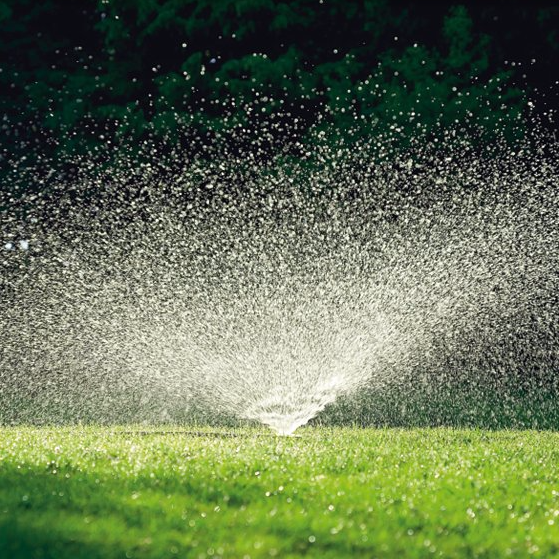 Velvety green lawns come at a cost to the environment. They account for one-third of all residential water use and pose an environmental disaster in dry climates. Our efforts to maintain lawns–mowing, blowing, and trimming with gas- and electric-powered tools–create air pollution that far outstrips the oxygen-producing benefits of grass. If you use fertilizers on grass, the chemicals pollute the groundwater.