Belgian architect Bruno Erpicum transformed a small stone outbuilding, creating a glass-walled, one-bedroom bed and breakfast in the Belgian countryside. Maison Roly rents for $170 a night (also available is an adjacent six-bedroom farmhouse.) For more rental details, see Airbnb.
Erpicum updated the outbuilding by adding steel sheets to the existing structure to create a mezzanine floor. He extended the steel sheets to the outdoors, to fabricate a glass-enclosed living room pavilion with sweeping views of the surrounding countryside. Go to Atelier d'Architecture Bruno & Partners for more details.
Photography by Jean-Luc Laloux.
Above: Erpicum preserved the rustic character of the original stone cottage.
Above: The steel-and-glass room seems to hover in the snow, affording almost-panoramic views.
Above: The former outbuilding now operates as a bed and breakfast.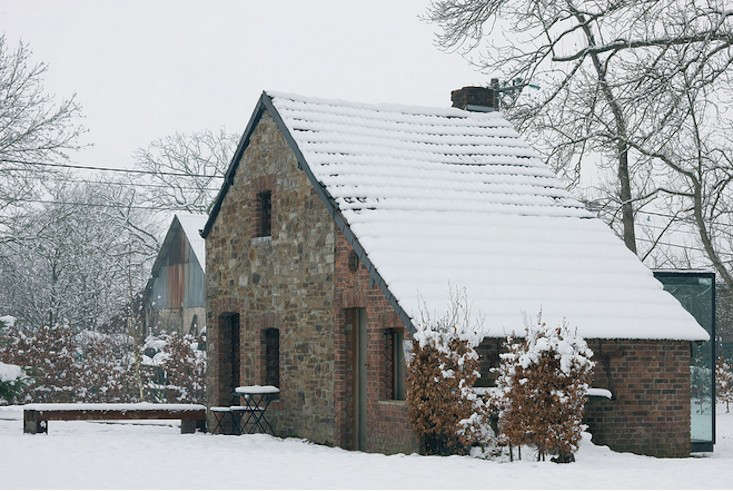 Above: The setting is bucolic in all seasons.
Above: In warmer months, the terrace is a sunny spot to sit.
Above: The glass walls intentionally blur the distinction between indoors and out.
For more garden design ideas from Belgium, see:
(Visited 187 times, 1 visits today)