Lyme Grass, Leymus arenarius: "Blue Dune Grass"
Lyme grass is the rare plant that can be described as "aggressive" and still be useful in a garden setting. Of course, you have to choose it to play a specific role in a thoughtful landscape design, and plant it in the right environment.
If you're not sure this vigorous semi-evergreen grass is right for you and your garden, please keep reading to learn more.
Formerly known as Elymus glaucus, lyme grass also has many other names including sea lyme grass, blue lyme grass, and sand wild rye. Native to northern Europe, this 2-to-3-foot-tall grass has incredibly beautiful steel-blue, arching foliage. In the summer, sturdy narrow blue-gray flower spikes shoot up. Later in the season, they turn tawny.
The downside? This densely tufted clumping grass spreads aggressively by rhizomes and can be a total nuisance in the wrong setting.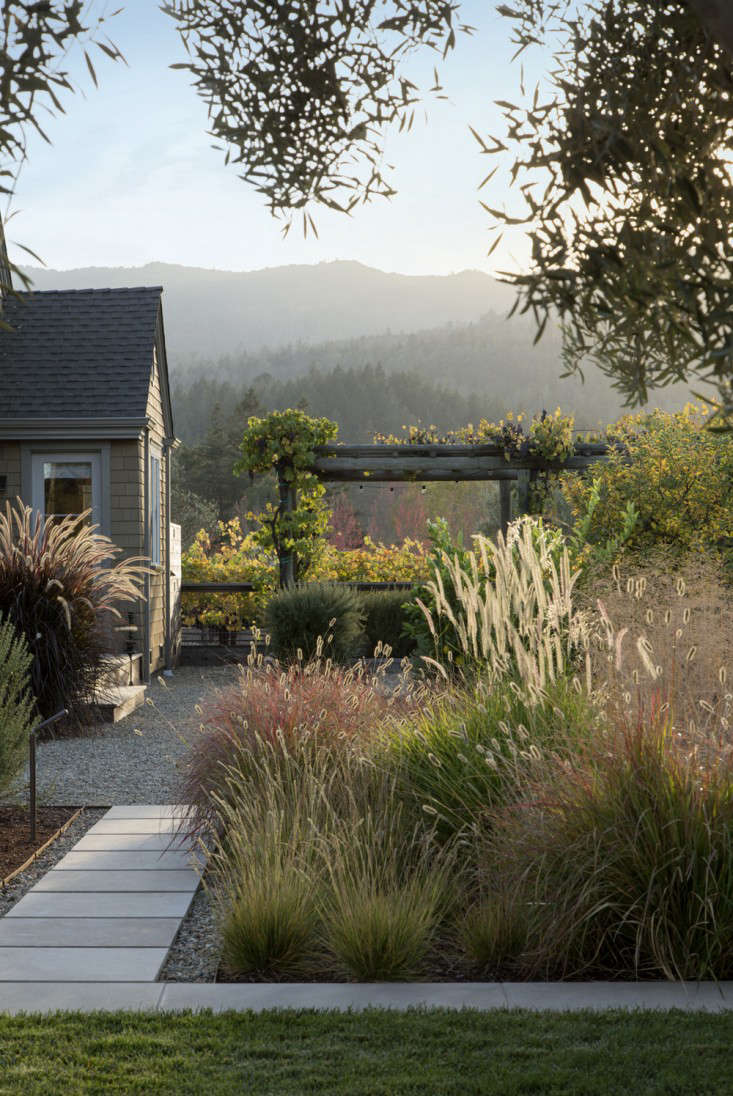 So the question remains, how do you use lyme grass smartly? Specific situations that may call for lyme grass include: erosion control, to stabilize sand dunes, or as a wide-spreading, fast-growing ground cover in sunny areas. (Of course, Leymus arenarius is also welcome in planters and containers where its wily nature can be corralled. Tip:  This grass tends to be less pesky in dry, clay soils.
The variety 'Blue Dune' has equally as dramatic steel-blue foliage and also produces wheat-colored summer plumes. 'Blue Dune' spreads quickly by rhizomes but is useful for stabilizing steep slopes or filling a large sunny to partly sunny area very quickly. Space 2-3′ apart as a ground cover or closer for quicker coverage.
Cheat Sheet
Lyme grass is salt, heat and very drought-tolerant.
The flowers of lyme grass attract butterflies but the foliage is deer and rabbit-resistant.
Foliage of lyme grass is great in floral arrangements.
This cool-season grass produces year-round interest where it remains evergreen in mild winter areas, including in USDA  growing zones 3 to 9.
Keep this grass out of perennial beds and instead think of massing it in large areas that need a ground cover, on sand dunes, or in containers.
Keep It Alive
Lyme grass tolerates a wide range of soils from wet to dry.
Plant this ornamental grass in full sun to part shade.
Cut back or mow the foliage to the ground in the fall.
Divide clumps of lyme grass from mid-spring to early fall.
For more growing tips see Lyme Grass: A Field Guide to Planting, Care & Design in our curated guides to Grasses 101. Read more about how to harness the powers of ornamental grasses in a landscape:
(Visited 1,444 times, 3 visits today)