Prior to the COVID-19 pandemic, I had plans to tour some of the great English gardens. With my trip on hold, an afternoon at Hollister House Garden felt like the closest thing to a visit to Great Dixter on this side of the Atlantic.
Set amongst the grounds of an eighteenth-century farmhouse in the rolling hills of Litchfield County, Connecticut, Hollister House Garden is an unmistakable nod to classic English garden-style. Former antiques dealer George Schoellkopf started the garden over 40 years ago and drew inspiration from places such as Sissinghurst and Hidcote.
The property's 25 acres feature many "rooms," including a rill garden, kitchen garden, and, of course, a walled garden. Gravel paths connect the different spaces, and, in true English garden-style, plants seem to tumble out of every corner and crevice.
Join us for a tour:
Photography by Jackie McKeon.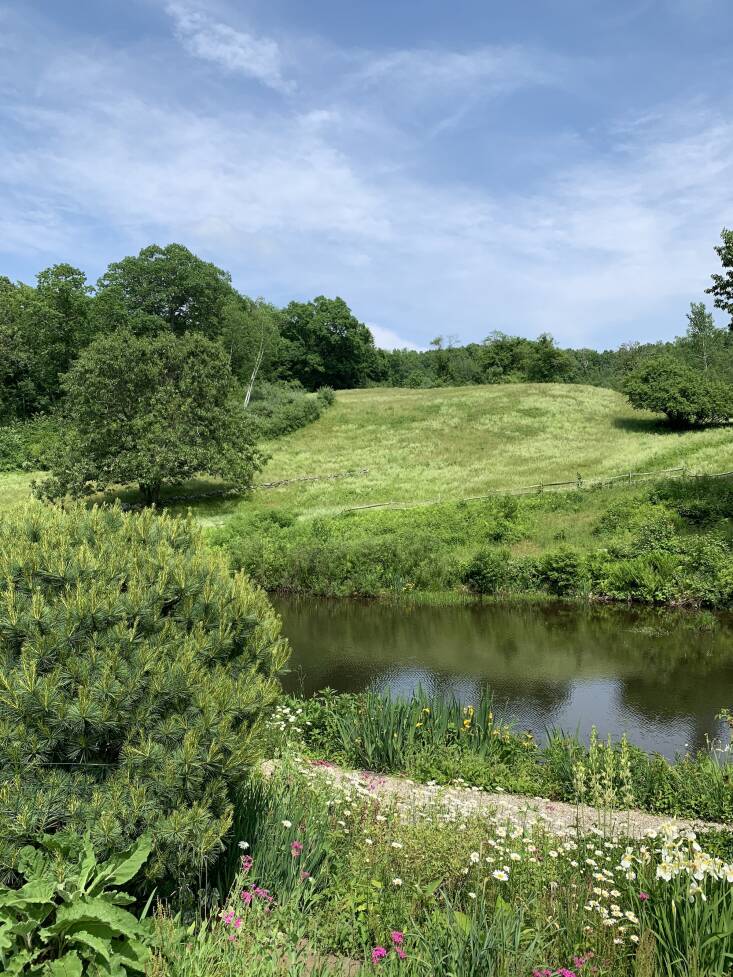 Understandably eager to preserve and maintain this unique property for the future, Schoellkopf entered into an agreement with the Garden Conservancy to donate the house and Garden, either during his lifetime or through his Estate, to Hollister House Garden Inc., a non-profit that is dedicated to the property's upkeep. Since partnering with the Garden Conservancy in 2005, Hollister House Garden has created a comprehensive database of plants, hosted lectures and workshops, and renovated garden spaces and historic structures on the property. To learn more visit www.hollisterhousegarden.org.
For more on Connecticut gardens, see:
(Visited 326 times, 1 visits today)